OZZY OSBOURNE SAYS THAT BLACK SABBATH'S "13" IS "ONE OF THE BEST THINGS I'VE DONE IN MY ENTIRE LIFE"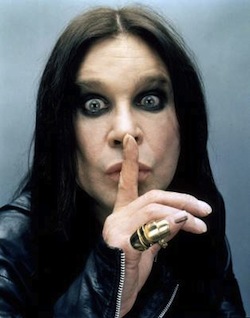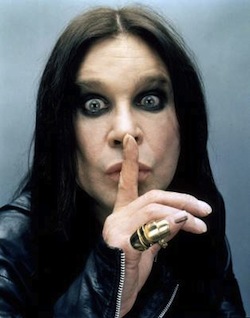 Ozzy Osbourne tells Metal Hammer that he is very proud of Black Sabbath's new album, 13.
"I've not been this happy about an album in years," says Osbourne. "I'm not trying to sell my home – if this record was just OK, I'd fucking say it. But honestly, hand on heart, it's one of the best things I've done in my entire life."
Ozzy also offers some thoughts on the situation surrounding original Sabbath drummer Bill Ward, who ruled himself out of the band's reunion last year.
"It would have been great to have Bill – all of us said that," adds Ozzy. "But you can't expect someone of Bill's age to be as agile as he used to be. He's had heart attacks. If he'd turned up and played like he used to, or nearly as well, maybe we'd have worked something out…But we decided that if we were ever going to do this fucking album, you've got to be on the case. It got to the point where we said, 'Are we just going to sit and wait for him to get off his fucking arse or what?' We had to decide – we couldn't just keep the fans waiting any fucking longer."
source: metalhammer.co.uk