OZZY AND SHARON OSBOURNE ALLEGEDLY SPLIT AFTER 33 YEARS OF MARRIAGE, "HE'LL BE BACK" CLAIMS A SOURCE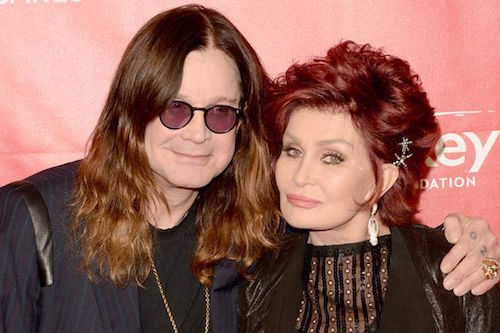 Metal icon Ozzy Osbourne and his manager wife, Sharon, have reportedly separated after 33 years of marriage, reports E! news.
A source tells E! News that the couple mutually agreed that Ozzy would move out of the house temporarily. In addition, the split has nothing to do with the singer's sobriety. Our insider shared that the rocker has been sober for three and a quarter years and has not touched drugs or alcohol in that time.
A source tells People that it's true that the couple have split for now, that they would not be surprised if they worked through their breakup. The source also noted that Sharon believes that Ozzy is having an affair.
A source close to the couple also tells People that the rumors of the split are "sort of true."
He'll be back," the source added.
Ozzy and Sharon met in the early '70s when he rose to fame with the band Black Sabbath. The two wed on July 4th, 1982 and had three children—Aimee Osbourne, 32, Kelly Osbourne, 31, and Jack Osbourne, 30. The family, minus Aimee, starred on the hit MTV reality show The Osbournes between 2002 and 2005.
source: eonline.com and people.com