OWNER OF THE RAINBOW BAR AND GRILL, THE ROXY THEATRE AND THE WHISKY A GO GO, MARIO MAGLIERI, PASSES AWAY AT AGE 93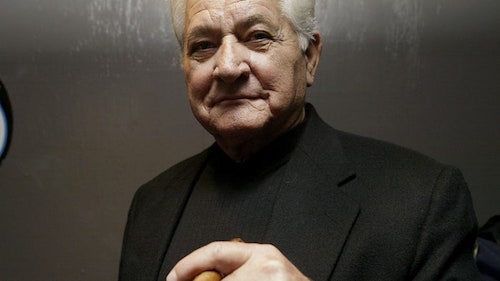 Mario Mikeal Maglieri, beloved and respected owner of LA's famous Sunset Strip establishments: The Rainbow Bar and Grill, The Roxy Theatre and The Whisky A Go Go, died on May 4th, at the age of 93.
Born February 7th, 1924 in Seppino, Italy, Mario came to the U.S. at age four. He eventually ran restaurants and clubs in Chicago until he moved to Los Angeles with his family. There he started the legendary clubs, The Rainbow, The Roxy and The Whisky.
His Italian heritage inspired the delicious food served at The Rainbow, especially the pizza, which was known as the best in the city.
Truly a lover of music and the arts, he helped hundreds of artists get their start in Los Angeles. Known as the the King of the Sunset Strip, hopefuls from all over the world came to Mario's clubs with the desire of being discovered. He was a friend to all, and frequently came across talented musicians who went on to become platinum sellers. Their pictures line the walls of The Rainbow.
His love for his family was well known. He is survived by his wife, Scarlett, his son Mikeal and grandchildren Mikeal, Cheryl and Gina. He will be forever missed.
The public memorial will be held at the The Rainbow Bar and Grill on Sunday, May 28th, starting at 1:00 PM.