ICONIC MUSICIAN / PHILANTHROPIST BRET MICHAELS RELEASES INSPIRATIONAL NEW SONG AND VIDEO "JORJA BLEU " EXCLUSIVELY AT BRETMICHAELS.COM, A PORTION OF PROCEEDS GO TO ST. JUDE'S CHILDREN'S RESEARCH HOSPITAL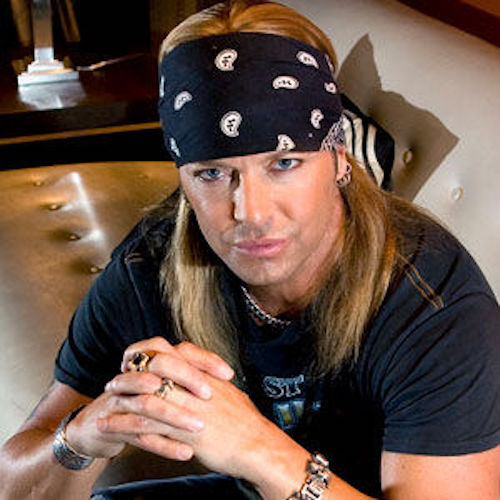 During the sold-out tour with Def Leppard, legendary rock star Bret Michaels was inspired by his unconditional love for his daughters to write and shoot a very raw, inspirational and emotional song and video for and about his youngest daughter and the song's namesake, Jorja Bleu. The song's release date happens to also be Jorja's birthday. Following in her father's philanthropic footsteps she has requested that a portion of the proceeds from the song will go to St. Jude's Research Hospital. The video is equally as emotional, as it encompasses the father and daughter's journey from her birth right up to today, with never-before-seen photos from Bret's personal collection.
Michaels, a brain hemorrhage survivor and lifelong diabetic states that Jorja Bleu was recorded on the road in his tour bus as it was written. Michaels performed all parts himself with the focus on positive lyrics and a message of faith that would inspire and encourage his daughter, drawing from his own high and low experiences which are soon to be featured in an exclusive USA today piece about the award-winning artist. Once the demo was done, Bret chose to not re-record the song in hopes of preserving his true emotion felt in the moments of writing it. The video was shot with just Bret, guitar in hand.
Jorja Bleu is the long-awaited sequel to his hit song Raine (written for his oldest daughter), another emotional charged and personal song that helped skyrocket Bret into his highly successful solo career. As a solo artist in the years between these two songs the BMI and ASCAP award winning songwriter, has had several monumental song writing achievements such as having the most viewed debut song/video in CMT's history, along with the viral sensation Beautiful Soul which was the critically acclaimed pop ballad, inspired and written about a couple he met on Christmas day during a visit with patients at Barrow Neurological Institute, where Bret himself was cared for during his tragic brain hemorrhage.
The highly-anticipated new single Jorja Bleu, will be available today (May 5th) on iTunes and all other digital retailers and subscription audio formats, the video will be exclusively available on Bret's website bretmichaels.com.
For everything Bret Michaels please visit bretmichaels.com.