ORIGINAL MEMBERS OF HEART, BASSIST STEVE FOSSEN AND DRUMMER MIKE DEROSIER, ANNOUNCE NEW PROJECT "HEART BY HEART"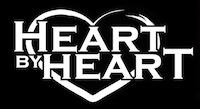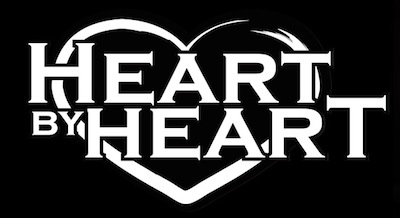 Rock and Roll Hall of Fame members Steve Fossen and Mike Derosier are proving that they still have a lot of love left to give to the music world as they announce plans for their latest project – Heart By Heart.
Driven to recreate the songs of Heart, while bringing the essence and purity of the group back to the stage, Heart By Heart was created to offer fans the unique experience that only those who were actually in the original band could offer.
"We don't consider ourselves a 'tribute band' but rather the second incarnation of Heart", explained Fossen. "With Mike and me at the helm, we can, once again, help bring out those musical nuances and ignite the energy within our own band that made Heart one of the most beloved rock groups of our time."
To achieve this level of musicianship, Fossen and Derosier surrounded themselves with the best in the industry. Finding the lead vocalist was the easiest as Fossen and Somar Macek had been performing as a duo for years, often times naturally weaving their way into a Heart song as if being guided by a larger force. It was during their duo days, in fact, that Fossen actually started thinking about putting Heart By Heart together. The name would later come from Macek who said it signified their true feelings for one another.
Randy Hansen, who collaborated with Francis Ford Coppola on Apocalypse Now and ultimately helped him win the Academy Award® for Best Original Score Written for a Motion Picture, was next to join the band, rounding out the band's rhythm section on guitar. The group kept rehearsing and eventually asked famous radio personality Bob Rivers, who has earned several Gold records, to lend his skills on the keys for songs like Alone and Magic Man.
But it wasn't until the group was performing at a local show that they finally found what they were missing – Lizzy Daymont on guitar and vocals.
"We were amazed at how well Lizzy knew the songs and one week later she joined us on stage. In fact, when I heard Somar and Lizzy harmonize for the first time I had to hide my face because I started to cry," said Fossen.
With the lineup complete, Heart By Heart's mission was simple – to create music that was authentic, passionate, and true to Heart's artistic integrity. After all, Fossen and Derosier, who were inducted into the Rock and Roll Hall of Fame in 2013 as members of Heart, would never do the music any injustice.
"When I first discovered Heart By Heart, I thought they were just a Heart tribute band – a really, really great Heart tribute band. I was excited to meet two rock legends – Steve and Mike – and to hear the band in person. What I wasn¹t prepared for was how amazing this band sounded," said Tom Moon, of Starleigh Entertainment. "It wasn¹t that they were just amazing players and singers, they were, but what astounded me most was the authenticity with which they played the material. Heart By Heart is way beyond a tribute band, their performance is a real and impactful musical experience, once you hear what they do, you cannot help but be won over."
With the lineup complete and the band's mission in sight, they have plans for an upcoming tour.
For more information about Heart By Heart, visit Heartbyheart.com.