ORIGINAL KISS GUITARIST ACE FREHLEY SAYS THAT "[PAUL STANLEY AND GENE SIMMONS WILL] LOOK FOOLISH WHEN MY NEW ALBUM COMES OUT"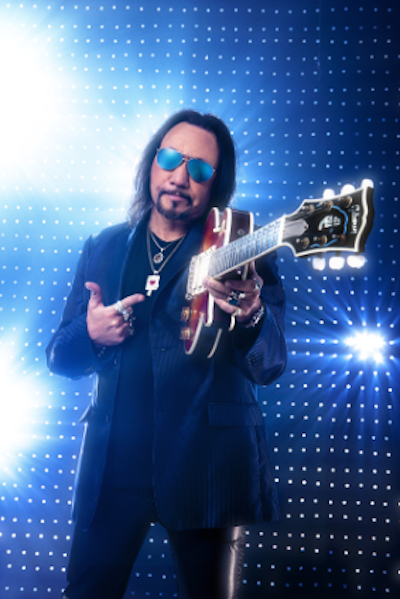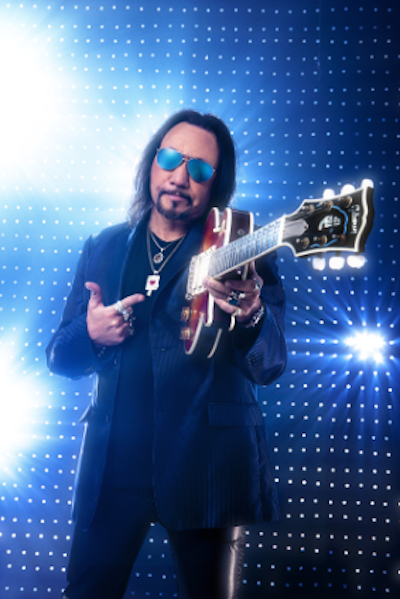 The Express reports:
KISS main men Paul Stanley and Gene Simmons refused to regroup the original KISS line-up for a performance at the band's Rock & Roll Hall of Fame induction because they were afraid fans would demand a reunion tour, according to guitarist Ace Frehley.
Stanley and Simmons pulled the plug on a performance at induction in April after the Hall of Fame bosses refused to honor their current bandmates alongside original members Frehley and drummer Peter Criss, so the live spectacular fans had hoped for was nixed – and now the group's original guitarist tells WENN the KISS army will never forgive his old bandmates.
He explains, "After 40 years, you think they could have given the fans 15 minutes that night. Peter and I wanted to perform, the Hall of Fame wanted us to do it, but Paul and Gene shot it down. It was a moment in history that was lost and some of the fans will never forgive them for that.
But I'll tell you why Paul and Gene didn't wanna perform with me and Peter – they were afraid of history repeating itself. When me and Peter performed with them on the MTV Unplugged sessions in 1995, the place went completely crazy and they had to scrap their album that they had just recorded with Bruce Kulick and Eric Singer and they had to do a reunion tour.
They're on tour right now with Tommy (Thayer) and Eric (Singer) and they didn't want anything to overshadow that. They were afraid that everyone was gonna demand a reunion again if we played."
And Frehley has used his new WENN interview to respond to fresh criticism from Stanley, who recently stated his former lead guitarist was not fit "to wear the uniform," explaining, "If you no longer can uphold your end or live up to the stature that we set for ourselves in the beginning, if you are compromised by drugs or alcohol, if you've lost sight of how lucky we are to be in this position, then you no longer deserve to wear the uniform."
Frehley insists he was never as bad as his former bandmates paint him – and he hopes his new album Space Invader, due August 19th and his first solo album in five years, will prove he's still got what it takes.
He adds, "It's a joke. In concert, I always delivered, and 95 per cent of the time I delivered on record. It's there, it's history. All they're trying to do is discredit me, so it validates the new line-up. They'll look foolish when my new album comes out.
"I think they're just cranky that every time they go on the Internet they have to read fans saying, 'Get Ace back'."
source: express.co.uk