ON ITS 30 ANNIVERSARY, THE METAL GOD REFLECTS ON "TURBO" AND DISCUSSES JUDAS PRIEST'S NEW ALBUM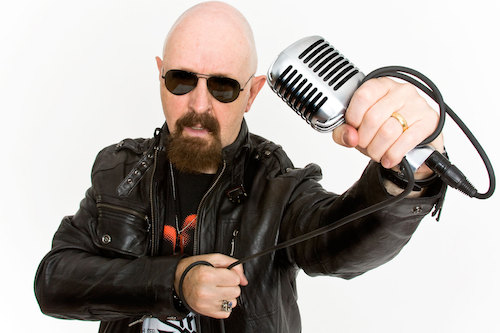 Matt Wardlaw of Ultimate Classic Rock spoke with Judas Priest frontman Rob Halford. Selected quotes from article appear below.
Discussing when the band finished recording, Turbo, 30 years ago, did they know how controversial the album would become?
"In my mind, I can imagine us talking about that, but I think that it was such a slog to make that record, honestly. There were a lot of things going on around that record. For me personally, I was dealing with my substance-abuse demons, and I think we started it in Marbella and then we went to Nassau, and we had to leave Nassau, because we were doing no work at all. We ended up going to Miami, which is even f—ing worse, and then we finally ended up in the Record Plant in L.A. So it was a real slog for me, personally and emotionally. I don't think we really had much of a chance to think about the consequences of it."
He continues, "…When you look at everything from Sad Wings of Destiny up to the last release, Redeemer of Souls, Turbo is pushing way ahead of the pack. It seems like the odd man out, although when you play that material now in the set, anything from Turbo, it's just magic. So wherever we were at 30 years ago, we're in a different place now, and I think we're in a place where we feel comfortable and they're accepted, and we jam those songs and have a good time with them."
Speaking about how Turbo was originally going to be a double album:
"We were at a place where a lot of bands get when there's suddenly an incredible outpouring of creativity and material. We had a tremendous amount of songs that we wanted to try and put out together. It was intended at the time to be a Twin Turbo release. Porsche [had their] Twin Turbo, and we were kind of playing around with that idea. We started initially writing the material out in Marbella in Spain. We were there in the winter and we were talking at the time with the label about the idea of all of these extra songs kind of coalescing into a double CD…[but] there was a point where we all agreed that we should just really pull back a bit from putting all of the energy into what would have been a double album and just really focus specifically from song to song to song."
On what he thinks about Turbo now (30 years later):
"I'm probably a little bit more analytical now than I used to be. Just because it's interesting to me sonically. It's interesting to me in terms of the production. It's interesting to me, listening to my voice. It's got a lot of characteristics that are unique to that particular record. Sometimes I'm able to put [on our music] and just lose myself, and then there are sometimes when I put it in and I'm just really super-analytical about [it]."
Talking about Priest's new album:
"[We are] still slaving away in the studio. It's sounding great. I can't really say any more than that, because it's still very nebulous, but it is sounding incredibly exciting and I'm sure we'll talk about that when the time comes."
Read more at Ultimate Classic Rock.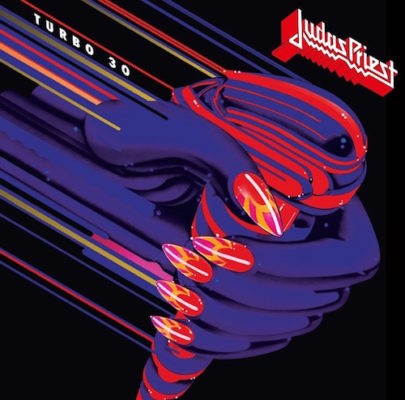 source: ultimateclassicrock.com