AEROSMITH'S JOE PERRY ON THE BAND'S "AERO-VEDERCI" TOUR, "AT THIS POINT, EVERY SHOW COULD BE THE LAST [ONE]. YOU JUST DON'T KNOW"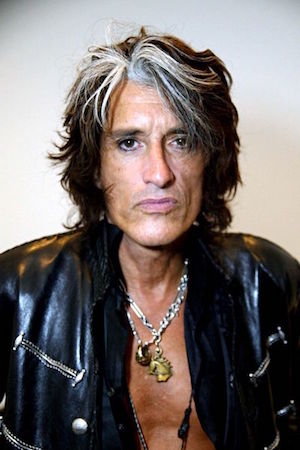 Spencer Kaufman of Loudwire spoke with Aerosmith guitarist Joe Perry about the band's forthcoming "farewell" tour.
When asked about their Aero-Vederci Baby tour, the Perry replied:
"The feeling is, right now is gonna be in semi-tour mode for the next few years. We'll be taking time off here and there, but we really want to play some of the places that we've maybe played once before, maybe never before. Kind of go around and hit all the spots you can. We're much closer to the end than the beginning. I'm not going to say this is – after the U.S. tour that we'll never play the States again. I'm not going to say that. I feel like, at this point, every show could be the last show. You just don't know. … I always have this attitude, it's gotta be as good as it can be that day. That said, we don't have a day planned where we say 'Okay, this is the last show.' You can't picture that. On the other hand, I know there will be a last show just like there's a one last time for everything in life."
He added,"Listen, at my age to have the five guys – the original guys – there are not many bands that can say that. Every time I look across at everybody, I go, 'Man, I can't believe it.' I'll milk it for everything it's worth. Who knows what tomorrow will bring?"
Perry also plans to continue touring with the Hollywood Vampires, featuring Alice Cooper and actor Johnny Depp. The band is also discussing the possibility of a 2018 follow-up to their self-titled debut.
additional source: ultimateclassicrock.com