NIGHT RANGER'S JACK BLADES SAYS "THERE'S NOTHING WORSE…THAN A MUSICIAN GETTING UP ON A SOAPBOX AND STARTING TO LECTURE PEOPLE"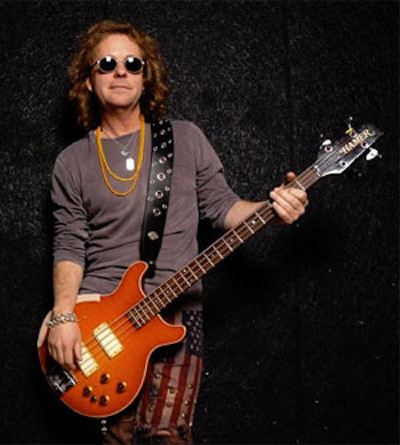 Night Ranger bassist/vocalist Jack Blades recently spoke with Classic Rewind 949 JackFM. A few excerpts from the interview appear below (as transcribed by blabbermouth.net).
On whether he ever hopes to convey a certain "message" with lyrics to his songs:
"There's nothing worse to me than a musician getting up on a soapbox and starting to lecture people. As far as I'm concerned, anybody who actually listens to a musician for their life's guidance is an idiot. Musicians are not known for being the most straight-ahead, I've-got-my-s–t-together-type of person, so it's kind of funny. What does strike me is that [with] Night Ranger, there has always been a positive sort of vibe. I think that's a reflection, and definitely a function of the way my outlook on life is, and what I got from my parents, my family. For me, the cup is always half full."
On what to expect from the band in 2019:
Jack: "We're putting together a whole acoustic tour. Night Ranger never did an MTV "Unplugged," so we're going to put together a string of dates — a Night Ranger "Unplugged" string of dates, so we can just sit there with acoustic guitars and talk about the songs and tell stories and tell lies and bag on each other. It's going to be fun… Of course, there will be some new music next year. We're always going to be creating, because we believe when you stop creating, you start dying inside, so we're going to keep creating and creating and creating."
Night Ranger released their latest album, Don't Let Up, on March 24th, 2018.