OZZY OSBOURNE SAYS THAT WHILE HE LOVES HIS FORMER SABBATH BANDMATE, TONY IOMMI, HE DOES NOT ENJOY WORKING WITH HIM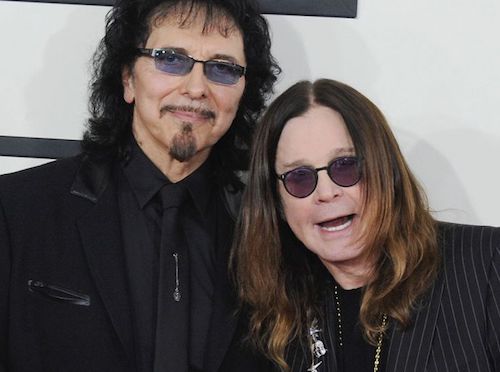 Ozzy Osbourne says he doesn't particularly enjoy working with Tony Iommi.
The original Sabbath singer has spoken about the guitarist in a new interview with The Times– and says he found it difficult working with him.
He says, "Do I like working with him? Not really. Do I like him as a person? Yeah, I love him as a person.
But if people were to say to me, 'Was there a leader of Black Sabbath?' I'd have to say it was Tony because without his guitar riffs, we'd be still sitting in fucking rehearsal with our thumbs up our arses going, 'What do we do now?'"
Osbourne also states that he has moved on from his former band, who played their last show at Birmingham's Genting Arena in February 2017. He states, "I'll tell you what it was like. It's like when you're younger and you met a girl, Susie, and you break up and you don't see her for 30 years.
Then she's in town and you go, 'Oh, I'll give Susie a call,' because your memory only remembers the good parts and you can narrow it then to a week and you go, 'I remember that week and it was lovely.' But then you go back and you go, 'I forgot the f–king four and three-quarter years I was fucking miserable."
Ozzy says he's back "in control" now that he's doing his solo shows and adds, "I get more pleasure out of doing the gigs now."
Ozzy will headline a special Ozzfest on New Year's Eve at The Forum in Los Angeles, where he'll be joined by artists including Marilyn Manson, Rob Zombie, Jonathan Davis and Body Count.
additional source: Classic Rock via loudersound.com