NIGHT RANGER GUITARIST BRAD GILLIS DISCUSSES OZZY AND KISS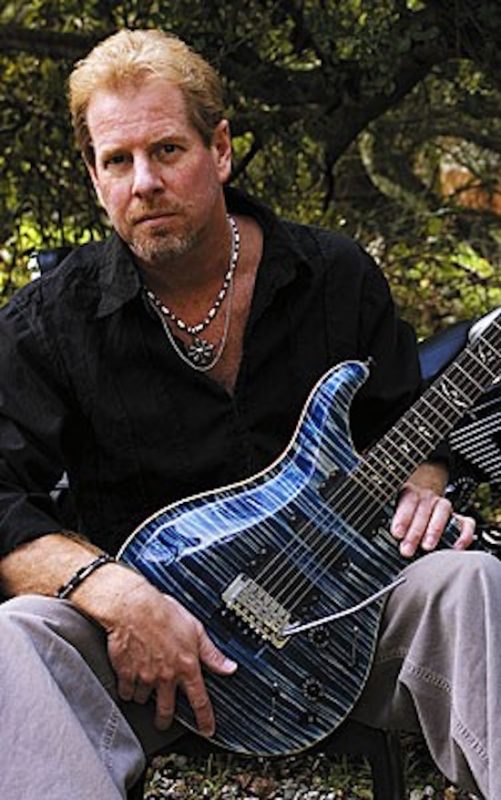 Greg Prato of Guitar World spoke with Night Ranger guitarist Brad Gillis, some excerpts appear below.
Guitar World: What are some other memories of your time with Ozzy?
Brad Gillis: You have to realize that after the sad death of Randy Rhoads, the band was going through a lot of emotional stress throughout the rest of the tour. So, when I joined the band, it was quite a heavy situation.
Bernie Tormé was playing guitar at that time in the interim, before a permanent replacement was added. And when I flew to New York for the audition, I basically found out it was just me. So, I did the best I could practicing in my hotel room every day, with a small amp, a boombox and a live board cassette with Randy that had been recorded a few months earlier.
At night, I would go to the shows to watch the live performance from the soundboard. I was amazed at the large castle, fire, explosives, and the hanging of the dwarf – realizing that in a few days, I was going to be up on stage. I'll never forget the sound man looking over at me and laughing, saying, 'You're next buddy!'
My first night was quite a horrendous experience – because not only was I scared to death, at soundcheck, we only played seven out of the 18-song set, and Ozzy didn't even show up. My first gig was sold out in Binghamton, New York for 8,000 people. That was basically my entrance into Ozzy's world.
I ended up botching Revelation (Mother Earth), as I ended up coming into the fast section too early, and the whole band looked at me like, 'What the hell are you doing?' I stopped playing, regained my composure, and finished out the song and the set – with no other major mistakes.
The next night before we went on stage, Sharon [Osbourne, Ozzy's wife] came up to me, saying, 'Bradley, you're doing a great job. But tonight… don't fuck up.'"
Guitar World: Did you ever meet Randy Rhoads?
Brad Gillis: I never had that chance. But I did see Ozzy and Randy in 1981 at the Day on the Green in Oakland, California. And at that time, Randy was being touted as 'the next Eddie Van Halen'. And when I saw that show, I was totally blown away by his performance.
Around that time, I had a club band called the Alameda All Stars, that I had thrown together in 1980 to keep my chops up, playing locally in the San Francisco Bay area – and we threw in a few Ozzy songs [Crazy Train and Flying High Again].
I first met Ozzy in the master suite at the Helmsley Palace Hotel in New York. I had my red Strat, no amp, and played him Flying High Again.
How surreal to be sitting at the edge of his bed, with him cross-legged on the floor singing up to me while I played the song. Once I got through the solo he jumped up, gave me a big hug, and said, 'Brad, I love you. Pull me through."'
Guitar World: Night Ranger opened for KISS on their Creatures of the Night tour – that must have been something special.
Brad Gillis: That was a great experience for us. I had just finished up seven months with Ozzy, so stepping into opening for KISS was comfortable to me getting right back into large venues.
The guys in KISS – especially Gene and Paul – were very gracious and gave us good stage room and loved to hang out. At one point, I actually tried on Gene's 30-pound stage boots.
Read more at Guitar World.
In related news, Night Ranger released their first single, Bring It All Home To Me, from their forthcoming album ATBPO (which stands for And The Band Played On), which can be heard here. ATBPO will be released on August 6th through Frontiers Music, pre-order the album, here.