NEW YORK'S HISTORIC ROSELAND BALLROOM TO CLOSE IN APRIL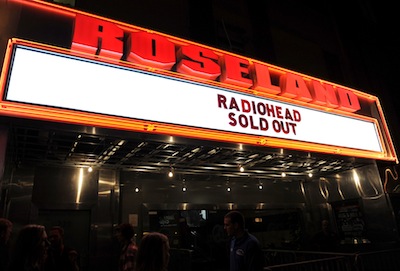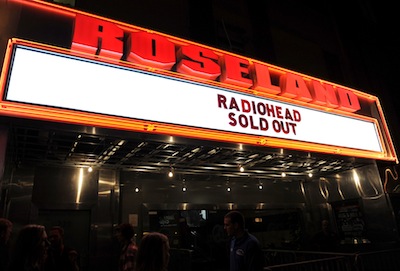 The New York Post reports that after almost a century of history, New York's Roseland Ballroom will close in April with a run of seven shows by Lady Gaga.
Initially, Roseland was located at 51st Street and Broadway when it opened in 1919. During that period, the 3,200-capacity room was a hot spot for jazz and big-band music. The likes of Glenn Miller, Benny Goodman and Frank Sinatra headlined there multiple times, and ballroom dancing was also a big draw.
Roseland moved to its current 52nd Street location in 1956 and, at first, maintained its reputation for ballroom dancing — as well as being used for ice-skating and operating as a roller rink. But in the late 1970s and early 1980s, Roseland caught up with the times and started to host disco club nights and shows by modern rock, pop, dance and hip-hop acts (everyone from Red Hot Chili Peppers to the Rolling Stones to, last week, Lorde).
The sadness around Roseland Ballroom's demise — five years short of its centennial, no less — is compounded by confusion. Owner Larry Ginsberg hasn't made a public statement about what will happen to the site. Meanwhile, music-industry rumors vary from the building being demolished to make way for condos to an all-new Roseland opening in the future.
Whatever happens, the venue has already written itself into New York folklore.
source: nypost.com