NEW SONG FROM FORMER ENUFF Z' NUFF SINGER DONNIE VIE, "ALL MY FAVORITE THINGS"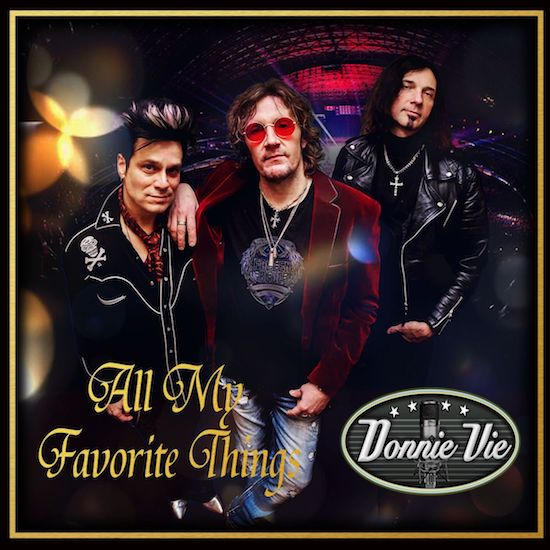 Original songwriter/lead vocalist of Enuff Z'Nuff, Donnie Vie, has just released the new single All My Favorite Things via Deko Entertainment.  It is available digitally worldwide June 19th through ADA/Warner Music Group. Donnie states, "I wrote this in the quarantine/stay at home period of 2020, reflecting back on my life, career, and memories."
Donnie has put out this short clip to his fans talking about his latest single which can be viewed below.
Donnie made a welcome return last year with the critically acclaimed Beautiful Things and delivered one of his best records to date.
You can still pick up a copy of "Beautiful Things" which features special guests Paul Gilbert (Mr. Big), Roger Joseph Manning Jr. (Jellyfish) and Mike LePond (Symphony X) on CD and LP (while supplies last), which can be ordered via his store link here: https://tinyurl.com/y7goq2qr.
The Grammy-nominated artist has amassed over 25 albums' worth of songs and decades of live shows to his name, both with and without his former band. Now a solo act, Vie continues his songwriting and performing under his own name. Rolling Stone Magazine described Donnie's writing skills as "Beatle-esque pop songcraft and ripping hard rock," while Billboard Magazine says, "If there is such a thing as false advertising in rock & roll, then Enuff Z'Nuff is one of its textbook examples. Packaged in garish peace-glam attire by their record company, the group was wrongly lumped in with the disposable pop-metal bands of the late '80s rather than appreciated for the truly gifted power pop act that they were."
For more information, please visit donnievie.com and dekoentertainment.com.