NEW EDDIE VAN HALEN PHOTO BOOK, "ED BY ZLOZ," WILL BE RELEASED IN SEPTEMBER, PRE-ORDER AVAILABLE NOW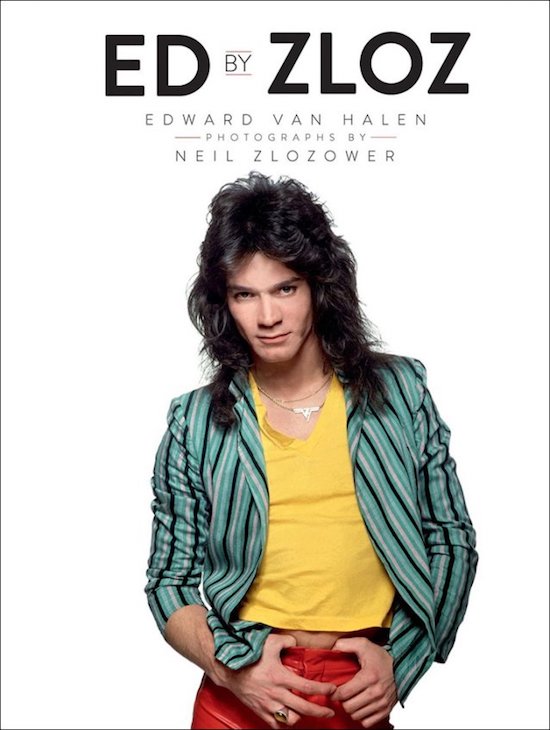 A new coffee table book photo book of Eddie Van Halen, Ed By Zloz, will be released in September. The book by legendary photographer Neil Zlozower, which contains 384 full-color pages, includes many photos that haven't appeared in Neil's previous Van Halen books.
Most of the pictures in Ed By Zloz were taken during the David Lee Roth era of the band, but there are also some photos from the periods when the band was fronted by Sammy Hagar and Gary Cherone.
Zlozower said, "I sincerely believe that everyone will be truly impressed by this book."
The subject of the award-winning documentary In Your Face – The Neil Zlozower Story, California native, photography legend and cult figure Neil Zlozower has captured the icons of rock and roll for over 40 years with his electrifying film images defining the very way people think of rock stars. Splashed on the covers and pages of magazines from Rolling Stone, Guitar Player, Metal Hammer, Guitar World, Drum to Playgirl, Zloz has photographed the Mount Rushmore of rock giants — Led Zeppelin, David Bowie, Guns N' Roses, Van Halen, KISS and more.
Order your copy of Ed By Zloz from VanHalenStore.com.