MR. BIG'S PAUL GILBERT DONATES PRIVATE SIGNATURE GUITAR & STEVE STEVENS DONATES PRIVATE LESSON TO "ROCK AGAINST MS" FOUNDATION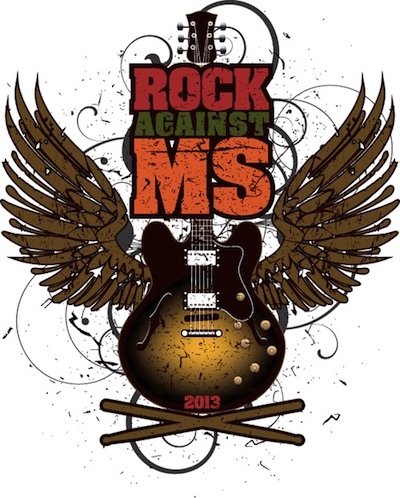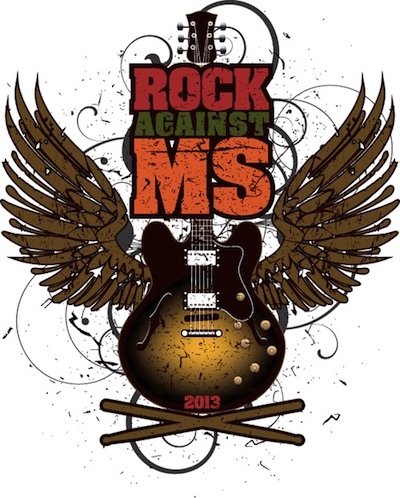 Out of over two sold-out shows at the Whisky A Go-Go in Hollywood – Rock Against MS benefit concerts has helped to create a foundation to provide services and resources that will help people with multiple sclerosis live independent and full lives by supporting the emotional and physical needs of MS patients and their families, as well as creating awareness of multiple sclerosis to the general public. Help us help the people by buying and bidding now.
Paul Gilbert's guitar comes from the Mr. Big touring days of 1994 – With picks, a personal letter with drawing and a signed magazine depicting Gilbert with the guitar, is part of the package. Steve Stevens has also loaned his talents to a first-ever private lesson via skype so anyone around the world can learn the secrets to his style of his most famous leads, riffs and your favorite licks. Click on the highlighted links to bid on items.
Paul Gilbert's guitar package
All-Star signed drum heads
Steve Stevens private guitar lesson
Rock Against MS concert T-shirts
F*CK MS Shirts Mens/Ladies
Rock Against MS originally came about when these artists came together to support a long time friend and publicist Nancy Sayle, who was struck with Primary Progressive MS in 2009. This is a severe version of the disease and only 10% are inflicted with this level. This was to assist her with her ever rising medical bills and was an amazing, self-less gathering with a lot of love as well as creating the much needed awareness. Sayle is now paying it forward by creating a foundation to help others. The foundation will provide three programs of assistance:
Home Care: Cleaning, grocery shopping, transportation, cooking, grooming etc…
Holistic Healing and Pain Management: Acupuncture, yoga, reflexology, Pilates, massage therapy.
Emergency Funds: rent, electric, gas and other monthly home bills.
The foundation is a work in progress and needs your help to move it along. Many people with MS are losing their jobs, struggling to cope and in wheelchairs. Many are going on disability ad losing their homes. We want to make their lives better and help them get proper assistance.
About Multiple Sclerosis:
Every hour in the United States, someone is newly diagnosed with MS, an unpredictable, often disabling disease of the central nervous system.
MS interrupts the flow of information from the brain to the body and stops people from moving.
Symptoms range from numbness and tingling to blindness and paralysis. The advancement, severity and specific symptoms of MS in any one person cannot yet be predicted, but advances in research and treatment are moving us closer to a world free of MS.
Most people with MS are diagnosed between the ages of 20 and 50, with more than twice as many women as men being diagnosed with the disease.
MS affects more than 400,000 people in the U.S. and 2.1 million worldwide.
For more information, please visit www.facebook.com/rockagainstmsfoundation.