HARTKE BRINGS TOGETHER MUSIC'S FINEST FOR BASS PLAYER LIVE! ALL-STAR TRIBUTE TO BASSIST GEEZER BUTLER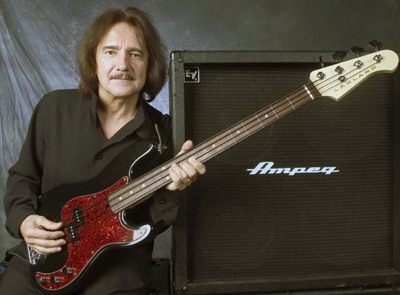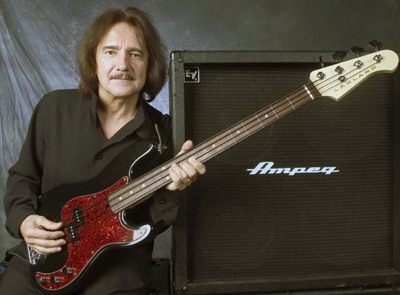 Hartke, one of the leading bass amplification manufacturers in the world, left a mark on Los Angeles' Fonda Theatre on Saturday, November 9th at Bass Player LIVE!. The company brought together some of music's finest players for an all-star tribute to bass legend Geezer Butler.
The all-star lineup partnered vocalists Corey Taylor (Slipknot/Stone Sour), dUg Pinnick (King's X) and Sebastian Bach (formerly of Skid Row) with guitarists Zakk Wylde (Black Label Society/Ozzy Osbourne) and Chris Broderick (Megadeth) alongside a collection of some of the most notable bass players in music today. Frank Bello (Anthrax), David Ellefson (Megadeth), Rex Brown (Kill Devil Hill/Pantera), Billy Sheehan (The Winery Dogs/Mr.Big), JD DeServio (Black Label Society), Jason Newsted (Newsted, formerly of Metallica) and Rudy Sarzo (Blue Oyster Cult) rotated bass duties on a set list that consisted of some of Black Sabbath's most notable songs as well as some rarely performed gems. Drummer Charlie Benante (Anthrax) was sole timekeeper handling all of the drum parts for every song. The all-stars and attending crowd were even treated to a performance by the legend and Lifetime Achievement Award Honoree, Geezer Butler, grabbing the bass for Sabbath classics Fairies Wear Boots and N.I.B.
"The energy and excitement by everyone in the room was overwhelming. Looking out on that stage and seeing this amazing roster of musicians along with the honoree himself, Geezer Butler playing these classic songs up close and personal was awe-inspiring. We knew we were witnessing something special and looking out in the crowd, they knew it too," says Hartke's Director of Marketing, Mark Menghi. "I even saw Robert Trujillo of Metallica in the crowd acting like a kid in the candy store when Geezer took the stage. Having the honor of presenting the Bass Player Magazine Lifetime Achievement Award to Geezer was easily one of the most memorable nights of my career and Hartke was glad to be a part of it."
"This was the year Metal took over Bass Player magazine! To honor Geezer Butler, the quintessential Metal bassist, was the pinnacle of dedication to our genre," explains Megadeth bassist David Ellefson. "To prove it, a congregation of the top ranking metal bassists and musicians were in the house, all to show our respect to Geezer for all of his remarkable contributions and songs that have been the soundtrack to our lives."
"Terry 'Geezer' Butler is my number one influence and greatest teacher of electric bass." says Jason Newsted. "All true metal bassists look up to Geezer as a pioneer and Godfather of our chosen instrument. The best, ever."
The full lineup and song list for the tribute to Geezer is below:
Supernaut:
Dug Pinnick: Vocals
Chris Broderick: Guitar
Billy Sheehan: Bass
Charlie Benante: Drums
A National Acrobat:
Dug Pinnick: Vocals
Chris Broderick: Guitar
David Ellefson: Bass
Charlie Benante: Drums
Children of the Grave (see below):
Corey Taylor: Vocals
Chris Broderick: Guitar
David Ellefson: Bass
Charlie Benante: Drums
Hand of Doom (see below):
Corey Taylor: Vocals
Chris Broderick: Guitar
JD Deservio: Bass
Charlie Benante: Drums
Hole in the Sky:
Dug Pinnick: Vocals
Chris Broderick: Guitar
Rex Brown: Bass
Charlie Benante: Drums
Heaven & Hell (see below):
Sebastian Bach: Vocals
Chris Broderick: Guitar
Rudy Sarzo: Bass
Charlie Benante: Drums
The Wizard (see below):
Corey Taylor: Vocals
Chris Broderick: Guitar
Frank Bello: Bass
Charlie Benante: Drums
Zakk Wylde: Harmonica
War Pigs (see below):
Corey Taylor: Vocals
Zakk Wylde: Guitar
Jason Newsted: Bass
Charlie Benante: Drums
Fairies Wear Boots (see below):
Corey Taylor: Vocals
Zakk Wylde: Guitar
Geezer Butler: Bass
Charlie Benante: Drums
N.I.B (see below):
Zakk Wylde: Vocals and Guitar
Geezer Butler: Bass
Charlie Benante: Drums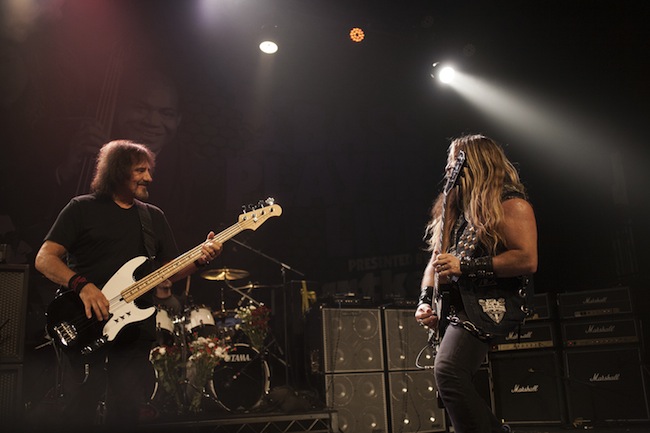 Photo by Neil Zlozower