MOTÖRHEAD'S MOTÖRBOAT TO SET SAIL IN SEPTEMBER WITH MEGADETH, ANTHRAX, ZAKK WYLDE AND OTHERS ONBOARD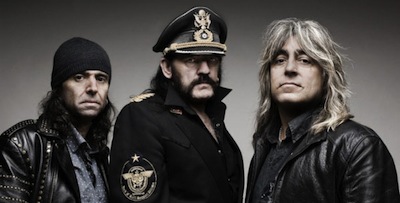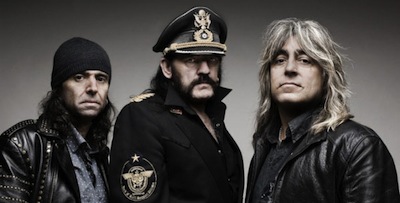 Megadeth, Motörhead, Anthrax-three of the greatest heavy metal bands in the world – will perform at the first annual Motörhead's Motörboat cruise onboard the Carnival Ecstasy from September 22nd-26th, 2014.
In addition to these three rock giants, "The Loudest Boat In The World" will also feature performances from Zakk Wylde, Jim Breuer, Danko Jones, Fireball Ministry, Wilson, and some big surprises…more bands to be announced soon.
Lemmy Kilmister proclaims, "This will be everything you've come to expect from a night out with us, except even louder, with more great bands and no way of escaping! If you thought waves could rock a boat, you've got another thing coming with this lovely little outing!"
Motörhead's Motörboat will sail from Miami, visiting the ports of Key West, Florida and Cozumel just off Mexico's Yucatan Peninsula. While onboard, guests will have a once-in-a-lifetime opportunity to interact with band members and will see unforgettable performances on various stages throughout the ship.
Megadeth's Dave Mustaine says, "There never has and never will be another cruise like Motörboat cruise. Come on a thrashing voyage with Motörhead, Megadeth, Anthrax, Zakk Wylde and all Lemmy's friends. This is the coolest way to ever see a metal concert."
Scott Ian of Anthrax adds, "Anthrax, Motörhead and Megadeth at sea??? To quote Chief Brody [Jaws], 'We're going to need a bigger boat.'"
Tickets for Motörhead's Motörboat go on sale Tuesday, March 18th at Noon ET. The event website–www.MotorheadCruise.com–will launch later this week with full details and cabin pricing.