MOTÖRHEAD: NEW UNRELEASED TRACK "GREEDY BASTARDS" AND EXCLUSIVE VIDEO OUT NOW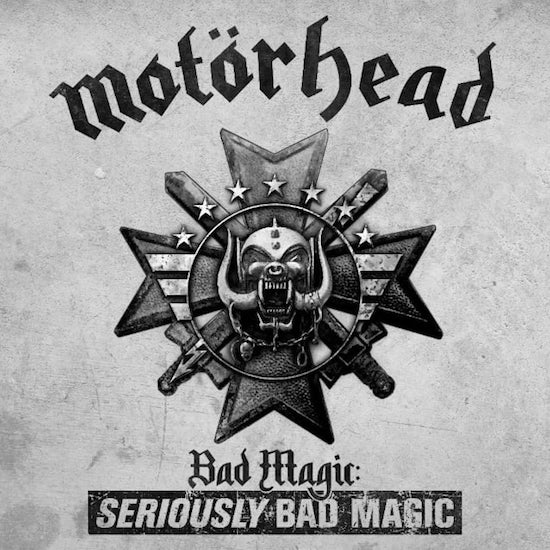 Motörhead, the iconic Godfathers of heavy metal, unleash a brand new video for the previously unreleased track Greedy Bastards taken from the upcoming release Bad Magic: Seriously Bad Magic.
Greedy Bastards, posted below, is the second rare gem found in the recording session vaults for the 23rd (and final) studio album, Bad Magic in 2015. Instantly hailed as one of the best albums the beloved trio had recorded in many years, Bad Magic: Seriously Bad Magic is the ultimate bumper reissue, including the only recently released stomper Bullet In Your Brain (listen here), as well as a snarling, fangs-out live performance from the Bad Magic tour at the giant Mt Fuji Festival in Japan in 2015.
Fans will also get War, Love, Death and Injustice, an audio interview with Lemmy conducted by Motörhead expert Robert Kiewik during the tour, and should the desire to have a chat with Lem or anyone beyond this mortal coil arise, the box-set will exclusively contain a Murder One ouija board (complete with the Ace of Spades planchette to spell out the conversation). 
Starting off with a raw spoken word intro from Lemmy, Greedy Bastards profound message is as relevant today as ever, whilst delivered with the classic Motörhead rip-roaring, swagger.
"Another beauty from the Bad Magic sessions" comments guitarist Phil Campbell, "with Lem's lyrics hitting our times bang on the head."
To read further details about Bad Magic: Seriously Bad Magic, including configurations, track list, etc., please click here.