MOTLEY CRUE'S VINCE NEIL STATES THAT ONLY BANDS WHOSE CAREERS WERE ON THE WAY OUT CLAIMED GRUNGE KILLED ROCK MUSIC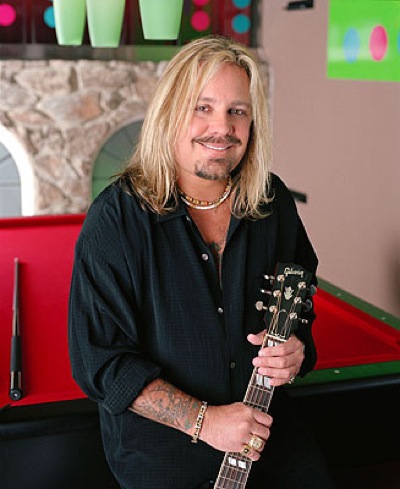 Blabbermouth.net reports:
Motley Crue singer Vince Neil claims that his band "supported" the rise of grunge in the early '90s and says that Seattle music scene "didn't seem to kill" Motley Crue the way it affected many of the other so-called "hair-metal" bands who were mega successful in the '80s.
"We went on [MTV's] Headbanger's Ball and we'd had an early pressing of [Nirvana's] Nevermind," Neil told Q magazine. "We were talking about a bunch of upcoming bands and told people to check that album out. We supported that whole thing.
I don't know why people say grunge killed rock. Only people whose careers were on the way out said that. It didn't seem to kill us.
I was talking to Courtney Love [wife of late Nirvana frontman Kurt Cobain] one time and she told me that one of Kurt's favorite records was [Motley Crue's 1981 album] Too Fast For Love."
Rob Zombie recently told England's TeamRock Radio that the American rock scene never recovered from the the '90s grunge explosion. Zombie explained, "When the grunge rock thing hit, with Nirvana and all that, everybody thought it was cool to be anti-rock star. But in a way they sort of anti-rock starred themselves right out the door, because the rap guys came in and they said, 'Fuck it. We'll be the rock stars then, if you guys are going to wear flannel shirts and stare at your feet.' And in the U.S., truthfully, rock music has never recovered from that."
Zombie added, "A whole generation of kids thought, 'Fuck this! Rock music is boring. Let's go listen to rap music.' And it's never recovered."
additional source: blabbermouth.net