MOTLEY CRUE'S NIKKI SIXX ON WHY YOU WON'T BE HEARING ANY NEW MUSIC FROM THE BAND, BASSIST SAYS IT IS BECAUSE RADIO IS "FORMATTED"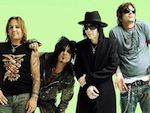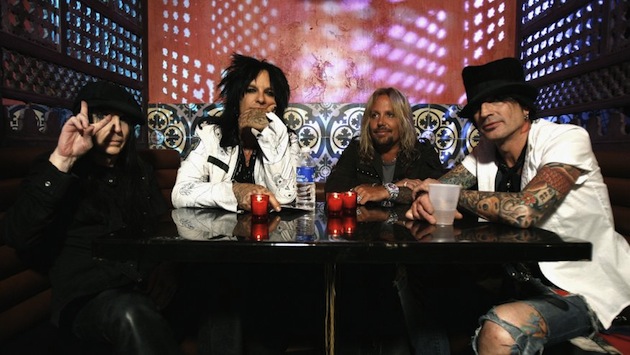 Last month Motley Crue announced plans for a 72-show final tour in North America with overseas dates to follow in 2015. But the rock veterans will not be hitting the road with any new songs with Nikki Sixx casting doubt on the worth of any band in their position making an album in todays climate, citing the difficulty of getting radio play as the main barrier preventing bands reaching an audience.
Nikki Sixx tells Classic Rock in an interview printed in full next issue, "We've written some songs. But this is difficult to say and probably harder to hear: when you spend nine months working on an album, all the work that goes into it and recording it, mixing it, mastering it, then you release it and it falls on deaf ears. Radio is so fuckin' formatted, if you don't have a banjo and a beard they're not playing you over here. If you're this kind of band at this stage of your career you can't be played on Active Rock; if you've been around for more than fifteen years you're classic rock, but classic rock radio doesn't play new music. You just think, "Fuck, man, this sucks. I have the belief that I would rather have less music reach more people through different opportunities, whether it be through movies, through sponsorships or co-sponsorships through integrated marketing with other types of companies that want to use your song specifically to reach tens of millions of people. I'd rather work on two songs under that plan than do eleven songs that only reach 100,000 people."
Mick Mars echoed Sixx's sentiments to Artisan News stating, "I don't know … maybe I'm retarded or something, but I like to put a lot of effort into this last, farewell tour…"
Watch Artisan News' interview with Mick Mars and Tommy Lee below.
source: classicrockmagazine.com