MOTLEY CRUE FRONTMAN VINCE NEIL HAS ALTERCATION WITH WOMAN IN LAS VEGAS, CITED FOR BATTERY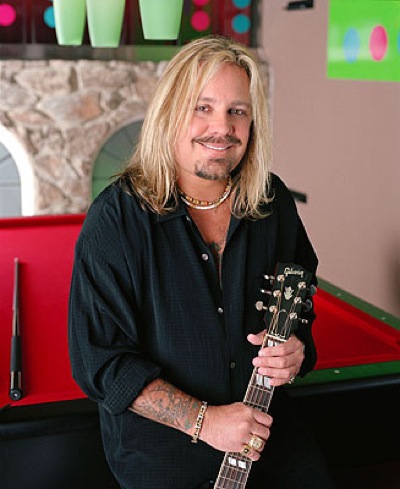 TMZ reports:
Motley Crue singer Vince Neil and actor Nic Cage got in a huge physical fight in Las Vegas Thursday, after Vince allegedly attacked a woman in a hotel … and Vince is now the subject of a criminal investigation.
Law enforcement sources tell us the fight went down at around 5 PM at Aria Hotel on the Vegas strip. We're told Nic and Vince were inside when a woman came up to Nic and asked for an autograph. Our sources say Vince allegedly got behind the woman, grabbed her by the hair and pulled her to the ground.
The video we got shows the end of a fight between Vince and Nic. Our sources tell us Nic was trying to restrain Vince and calm him down, taking him outside the hotel and into a car. Nic is screaming at Vince, imploring him to calm down.
Cops tell us Vince was cited for battery and never taken to the station.
source: tmz.com