SINGER BRET MICHAELS SAYS POISON WILL REUNITE "WITHOUT A DOUBT"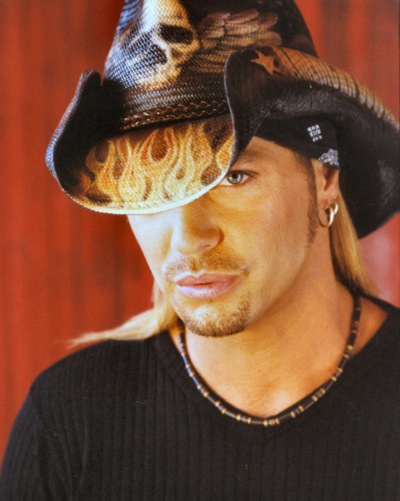 Singer Bret Michaels says Poison will reunite "without a doubt."
The frontman – who tours regularly as a solo artist – has not played with Poison since 2012. Although, he hasn't put a date on it, he insists the band will perform together again at some point.
He tells the Sun Herald, "When the time is right we will get back out there, without a doubt."
The vocalist adds that he is always writing new music so is never short of material. He says, "I actually carry an awesome studio rig with me so I'm always in the studio. I've done work on the bus, plane, dressing rooms, hotel rooms. Whenever the moment hits, I'm able to capture the idea."
Last year, Michaels hinted that Poison could play some shows in 2016 to celebrate their 30th anniversary.
additional source: teamrock.com/news