MOTLEY CRUE DRUMMER TOMMY LEE DISSES ALLENTOWN, PA ON TWITTER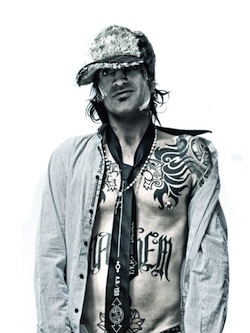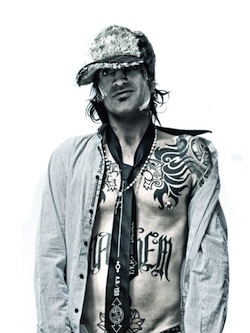 Julia Hatmaker of pennlive.com reports:
The Motley Crue show at the Great Allentown Fair on August 27th was evidently lacking in the "rocking out" department. Tommy Lee, the band's drummer, tweeted out his disappointment in the crowd, which he called "absent."
Lee's tweet read:
T❍mmy L✮✮ ✔ @MrTommyLand
Follow
The comments were met with apologies and confusion, with some fans saying from their perspective the crowd was eating up the band's set.
Others blamed the sound guy and the lack of a drum solo. Sheila Gordon tweeted out her disapproval over Lee's words:
Sheila Gordon @birdie2973
Follow
@MrTommyLand I've always defended him in the past but not this time. be greatful that after 30+ years fans pay big money to come see you
4:30 PM – 28 Aug 2014
According to the The Morning Call, the fault wasn't on the crowd – but on Motley Crue itself.
The review called the show "boring" and singer Vince Neil "lackluster," although it did ad that there were "enough flames, fireworks and skimpily-dressed women (and, occasionally, good music) in its hour-and-45-minute show to keep the audience of 8,679 from having its eyes glaze over."
Lehigh Valley Live's reviewer was kinder, stating that "the music seemed secondary to the visual stimulants" and that the performance was "the kind of hits-filled send-off expected of a band on their farewell tour. Nothing more, nothing less."
Regardless of how the show went, not all the Motley Crue band members took to twitter to rag on the fans. Bassist Nikki Sixx had this to say:
Nikki Sixx ✔ @NikkiSixx
Follow
Sold out.Thank you.
10:56 PM – 27 Aug 2014
In somewhat related news, Lee has uploaded professionally filmed video footage of his solo during the band's The Final Tour. Dubbed The Cruecifly, watch the video below.
source: pennlive.com