MICHAEL MONROE POSTS VIDEO FOR "I LIVE TOO FAST TO DIE YOUNG," FEATURING SLASH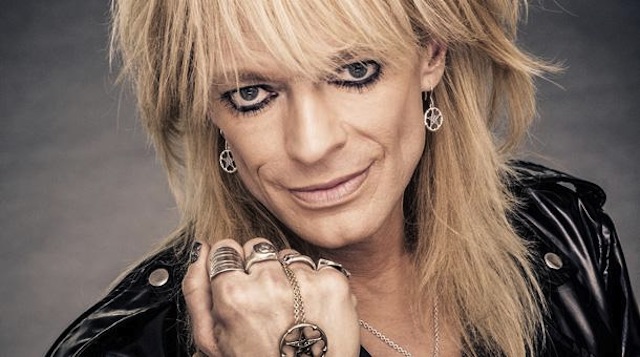 Former Hanoi Rocks frontman Michael Monroe has released the video for the high-octane title track of his latest solo album, I Live Too Fast To Die Young, out now via Silver Lining Music.
I Live Too Fast To Die Young is quintessential Monroe, playing with words and concepts in a playfully irreverent way and wrapping it all up in some proper kick-in-the-balls rock 'n' roll.
"This one started life as just a song title — a tongue-in-cheek nod to Vivienne Westwood's 'Too Fast To Live, Too Young To Die' t-shirts after I had been gifted one by a fan in Japan," guitarist Rich Jones explains. "It's a reference to Michael's seemingly boundless energy and the fact that he's still kicking ass after all these years."
"I love reinventing old clichés," Monroe laughs. "The whole 'live fast, die young' cliché is so boring, so I live too fast to die young. It takes more to survive and be here today than to self-destruct and die young."
A close friend of Monroe, Slash from Guns N' Roses, plays some lead guitar on the track.
"Slash is one of the nicest guys that I know and one of rock's greatest guitarists as he's maintained the spontaneity, the human touch and the heartfelt kick-ass attitude in his playing," Monroe enthuses. "I figured this would be a good one for him to play a solo on, he said he loved the song and that it's super catchy."
"Having Slash play an absolutely ripping guitar solo on it was a real honor and it's since become a fan favorite in our live shows," adds Jones.
To read more about  I Live Too Fast To Die Young, and to listen to previously released tunes, click on the highlighted song titles: Murder The Summer Of Love and Everybody's Nobody.