METALLICA'S JAMES HETFIELD SAYS THE BAND HAS COMPLETED RECORDING OF THEIR NEXT ALBUM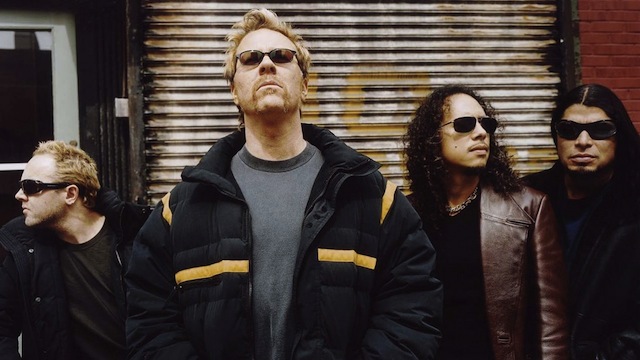 James Hetfield has confirmed that Metallica have completed recording their 10th album and it's now in the mixing stage.
Additionally, he believes that fans won't feel let down after waiting eight years for the follow-up to Death Magnetic.
Speaking earlier this month, Hetfield told NBC Sports, "We're mixing it now. Hopefully by fall it'll be out and hitting people's ears.
He added, "We're super-stoked about it. It's been a long time coming. The next album is exactly what it's supposed to be, so we're excited about it."
Lars Ulrich has revealed this week that a planned extended release of Metallica's 1982 demo No Life 'Til Leather has been delayed as a result of unpredicted legal issues.
additional source: Metal Hammmer via teamrock.com/news