METALLICA TO PLAY A WEEK LONG RESIDENCY ON "THE LATE LATE SHOW WITH CRAIG FERGUSON"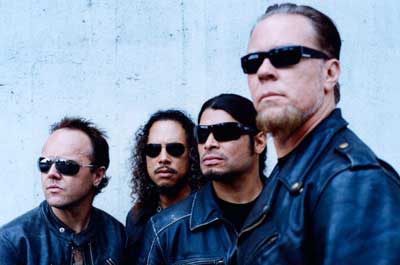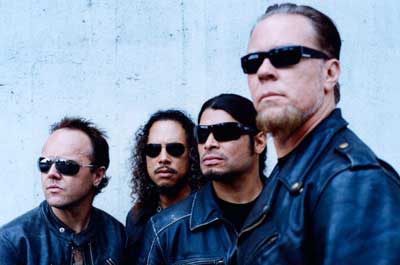 Ryan Gajewski of the Hollywood Reporter reports:
Metallica have scheduled a weeklong residency on the Late Late Show With Craig Ferguson in November, with the band confirming the news on Twitter.
"We'll be playing on @LateLateShowCBS for an entire week starting Monday, November 17th! #LateLateShow," the band posted on October 29th.
The performances help mark the 10th-anniversary reissue of the Metallica documentary Some Kind of Monster, which will be available on November 24th as a digital release and on Blu-ray.
The band's residency comes as Ferguson is nearing the end of his late-night CBS run. He took over from Craig Kilborn as host of the show in January 2005, and his final episode is set to air on a yet-to-be-announced date in December. James Corden will grab the reins in March 2015.
Booking musical acts for weeklong stints has become somewhat trendy for late-night shows, as the Foo Fighters had such a gig on the Late Show with David Letterman earlier this month.
source: hollywoodreporter.com