METALLICA TO DEBUT NEW STAGE AT PRE-SUPERBOWL CONCERT TONIGHT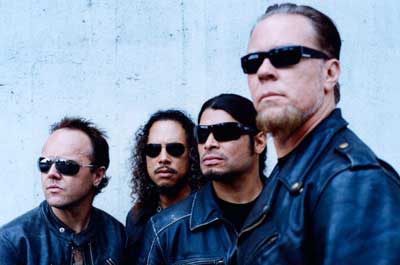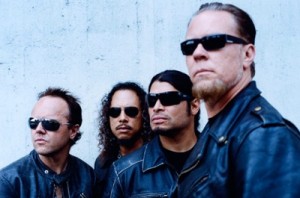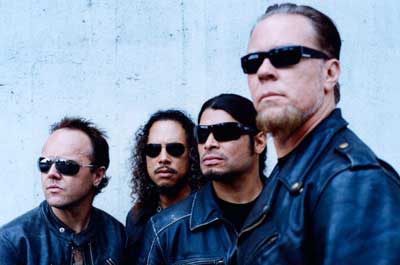 On the eve of the nation's most anticipated sporting event, Rock And Roll Hall Of Fame inductees and Grammy Award winners Metallica will headline CBS Radio's The Night Before, a one-of-a-kind concert experience the evening prior to Super Bowl 50 at AT&T Park in the band's hometown of San Francisco, CA. The concert marks the band's first performance of 2016.
Speaking to Kory Grow of Rolling Stone, Metallica drummer Lars Ulrich reveals his band will be debuting a new stage production. "It's big," he says. "I mean it's really big. I haven't seen it yet, but I got sent the first pictures last night, and it's very vivid. It'll light up the sky."
Asked what fans can expect from the show's set list, Ulrich says he and the band have been readying what its production manager Dan Braun calls Metallica's "toe-tapping favorites."
"If I told you that we were going to play all the deep, obscure tracks from Load and ReLoad, you know I'd be lying to you," he says, chuckling. "I don't want to dampen anyone's enthusiasm, but we're leaning a little bit towards the classics. We do so many different configurations of set lists for if we're playing theaters, somebody's basement, arenas, and recently at our last couple of indoor shows, we went very deep. Last summer, we played The Unforgiven II, which we'd never played live before, and we had tracks like Disposable Heroes and Metal Militia and King Nothing after a long absence. But I will go out on a limb here and say we will lean on the classics. There will be a significant portion of those, whatever they may be."
Metallica fans around the world will be able to tune in to a live webstream of the show. The webcast will be a free 1080p FullHD stream live from AT&T Park, available on mobile and desktop devices at the LiveMetallica site. The Night Before show will also feature openers Cage the Elephant, with Metallica set to perform at approximately 8:30 p.m. PT.
Fans can pre­-order professionally mixed audio recordings of the show as downloads and collectible CDs are available at metallica.com.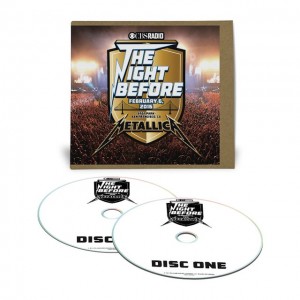 additional source: bravewords.com