METAL CHURCH RETURN WITH LEGENDARY VOCALIST MIKE HOWE AND NEW ALBUM XI SLATED FOR RELEASE ON MARCH 25TH, MUSIC VIDEO FOR DEBUT SINGLE "NO TOMORROW" POSTED ONLINE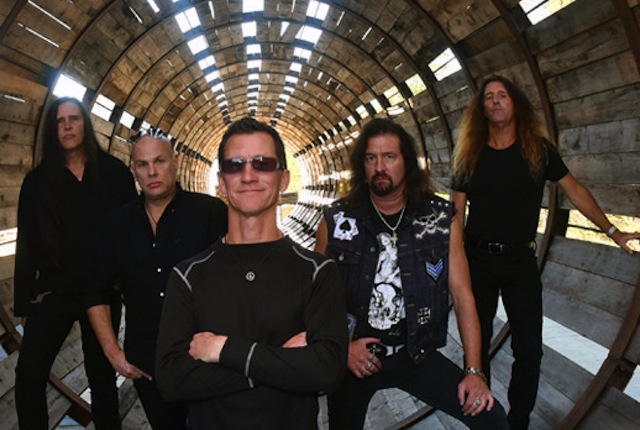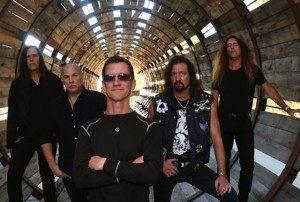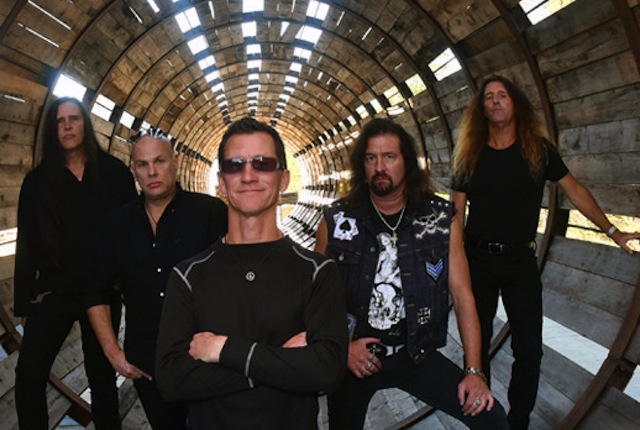 Metal Church make their return with their latest album XI slated for release on March 25th through Rat Pak Records. The band's 11th studio release also marks the return of legendary vocalist and front man Mike Howe. The reunion between Mike and Metal Church started in July of 2014 when Mike started working with Kurdt Vanderhoof on a side project he was forming with Nigel Glockler from Saxon. Through these initial conversations, Kurdt convinced Mike to ultimately return to Metal Church. The idea was to see if they could recapture some of the magic from the three albums Metal Church released in the late 80's: The Human Factor, Blessing In Disguise and Hanging In The Balance. Out of those sessions, XI was born and captures the sound that made the band fan-favorites in the 80's and mixes it with a new, invigorated sound for 2016.
"Sometimes I still can't believe it myself, no one would have ever thought Mike would return after his departure almost 2 decades ago" says guitarist and founding member Kurdt Vanderhoof.
"At first I struggled with the decision to come back, but after hearing the riffs that Kurdt was writing, I just couldn't resist, the music called to me and I wanted to be part of it!" says returning vocalist Mike Howe.
Metal Church has also released an official music video for the debut single from XI, No Tomorrow. The video, which can be seen below, and was filmed in the Satsop Nuclear Facility, an abandoned nuclear power plant in Elma, Washington.
A behind-the-scenes video on the making of the video and can be viewed below.
Rat Pak Records has also teamed up with Nuclear Blast Europe through a worldwide licensing agreement for distribution of XI in all territories outside of North America, South America and Japan.
"We here at Rat Pak Records were very excited to receive a licensing request from Markus Staigerand his amazing team at Nuclear Blast Europe to release this new Metal Church XI into their international territories, ultimately insuring that this album will reach every corner of the globe," states Rat Pak Records President Joe O'Brien. Markus Staiger adds, "We are happy and proud to welcome Metal Church, an absolute metal legend, to the Nuclear Blast Europe family! When the self-titled debut album was released in 1984, it was a revelation to me – that this was how heavy metal had to sound like – with killer riffs and plenty of speed! We will do our utmost to help re-establish Metal Church here in Europe and get them back where they belong – in the 'Champions League' once again!" King Records will be overseeing the new Metal Church release throughout Japan. "We are very excited to be releasing the new album by Metal Church," adds "Ryo" Saito of King Records.
For more information, please visit metalchurchofficial.com.