MEGADETH RELEASE VIDEO FOR "LIFE IN HELL"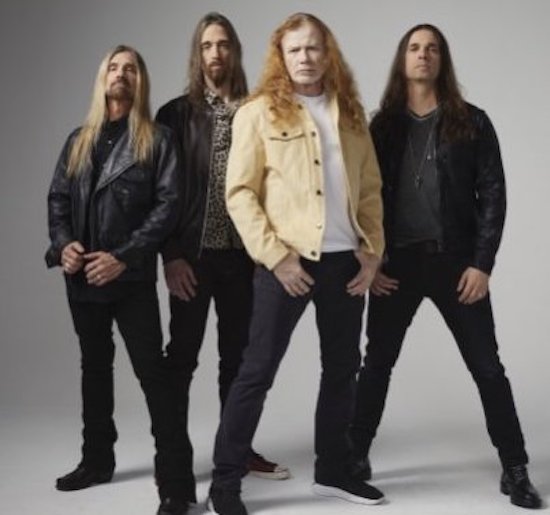 Megadeth has released the official music video for the song Life In Hell, taken from the band's latest studio album, The Sick, The Dying… And The Dead! Titled Life In Hell: Chapter IV, the video is the fourth and latest instalment of the band's epic multi-part short film revealing the origins of the band's iconic mascot Vic Rattlehead.
The rapid-fire onslaught of Life In Hell is one of the heavy-hitting thrash songs on The Sick, The Dying… And The Dead! This quintessential track showcases the band's tight musical precision and songwriting prowess — co-written by guitarist/vocalist Dave Mustaine and drummer Dirk Verbeuren, and enhanced with Kiko Loureiro's stylistic six-string flourishes, Life In Hell features seamless tempo and time signature shifts as the band continues to set the bar for modern and classic metal alike. Wat
To listen to previously released songs, please click on the hyperlinked titles: We'll Be Back (Chapter 1) and Soldier On.
See Chapters II and III below.
The Sick, The Dying… And The Dead! reportedly sold 48,000 equivalent album units in the U.S. in its first week of release to land at position number three on the Billboard 200 chart. It marked the band's eighth top 10-charting album.
Megadeth's previous top 10 entries on the Billboard 200 were Countdown to Extinction (No. 2, 1992),Youthanasia (No. 4, 1994),Cryptic Writings (No. 10, 1997),United Abominations (No. 8, 2007),Endgame (No. 9, 2009),Super Collider (No. 6 2013) and Dystopia (No. 3, 2016).