MEGADETH BASSIST DAVE ELLEFSON ON "SUPER COLLIDER'S" CRITICS: "I HAVE LEARNED NOT TO CRITICIZE OUR OWN WORK SIMPLY BECAUSE THERE ARE NAY SAYERS OUT THERE"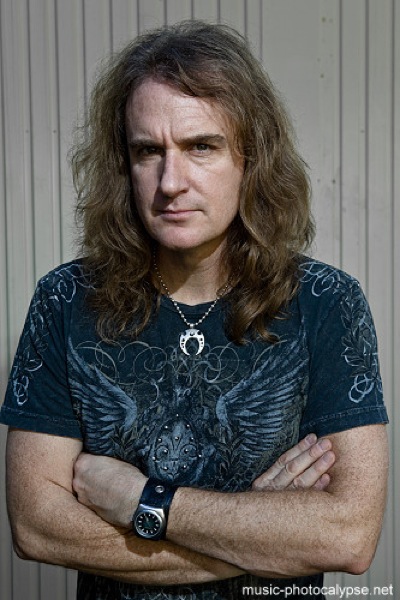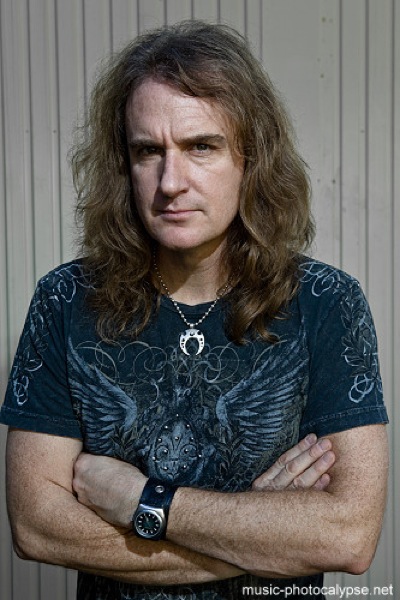 Ruben Mosqueda of Metal Titans spoke with Megadeth bassist Dave Ellefson about is autobiography, Criticisms for Super Collider and the songs that Megadeth have excluded from their live sets. Excerpts from the interview appear below.
MetalTitans: What's the length of time that you worked on [your autobiography] My Life with Deth?
David Ellefson: When we started the book it was summer of 2010. That's when Joel McIver approached me about doing it. We got started on pretty quickly on it while I was in Europe on tour. I didn't know what the book was going to look like to be honest because all of my harrowing darks dark days are all behind me. That was like 25 years ago! (laughs) Traditionally these type of celebrity books are a crash and burn tell all pull the covers back book. It's not my style to do that. That's not the legacy that I want for my life for something like that to be out there forever. The other thing is that 'those' thing were so many years ago and I've worked through them. I have a much different life today.
The whole process took about three years close to three and a half actually from the time we started our first interview to the day the book hit shelves. I had written a book years ago in 1997 and that was about a three year process as well. So I was already familiar with the publishing time for printed material. Joel because he's written so many books in the past that he knew how to direct me; he knew what the readers want to know. He is very knowledgeable in the Megadeth history so he knew what stuff to get into and what was not as important. Joel was a great coach and guide throughout this process.
MetalTitans: Super Collider [has] received some very 'critical' reviews by fans and press a like. I think the consensus has been that this ranks at the bottom of the Megadeth catalog alongside Risk. What's your take on that?
David Ellefson: We're aware of the comments for sure because they're on our own website or our Megadeth Facebook page! (laughs) My personal thought is that the next record will be much different. We go through these phases. Dave made three records when I wasn't in the band and a couple of them quite good I might add. They were good records because they were really good 'metal' records. That's what fans want to hear; because Megadeth has this 30 year career we have more than just one style in our cache. Fans have discovered us at various times throughout our journey; there are fans became fans when they heard Risk, that's when they go into rock 'n' roll and they bought their record at to them that is their debut Megadeth record. I have learned not to criticize our own work simply because there are nay sayers out there and the fact that every record has significance to different people.
Having said that the first thing that people heard from the record was track Super Collider which is a very mainstream, commercial song. I think had they heard Kingmaker first for instance the reaction would have been much different. The first impression is more often than not the most lasting impression. When you hear a song that sounds like Megadeth right out the gate you say 'awesome man!' When you hear a song that you have to listen to several times, analyze it and get your mind around it the first impression may not make you want to dig right into out of the gate. I get that. I'm a fan. I used to buy KISS records as a kid and Cheap Trick records. I remember some records I got it right out the gate and there were records where I'd say 'what the heck is this?' It wasn't what I was expecting. Some records take one listen, other take three or four listens other more. I think for me 'Super Collider' is one of those records.
MetalTitans: Is there a particular song or songs that are off limits in the Megadeth catalog? Dave Mustaine has gone on record to say that he would not be performing The Conjuring anymore. In addition Megadeth have dropped Anarchy in the U.K. from the set after the formation.
David Ellefson: (long pause) Yeah, there's some song that because of Dave's faith convictions he just doesn't want to sing them. The very first line in Anarchy in the U.K. is 'I am an anti-christ' He's said 'I'm not an anti-christ why would I sing that lyric?' I stand by him on that—fair enough; The Conjuring which he did write there's a line in a prayer that says 'lead me not into temptation.' If you don't know the prayer look it up. It doesn't say 'Lead me out of temptation' rather 'lead me into it.' People change there's a time in Dave's life when he felt that—he doesn't anymore. The fact that he stood up and had the conviction about it and laid it on the line was pretty admirable. I have news for you we'd play The Conjuring and it would go over fans' heads. They were like 'what song is that?' They didn't say a thing until we said we weren't playing it anymore and then the eight people on some website started crying foul! (laughs) We heard stuff like 'dude they aren't metal anymore!' They didn't care when we played it and now they want to be all controversial.
Read more at Metal Titans
source: metaltitans.com