MARILYN MANSON REPORTEDLY GETS PUNCHED AT A DENNY'S IN CANADA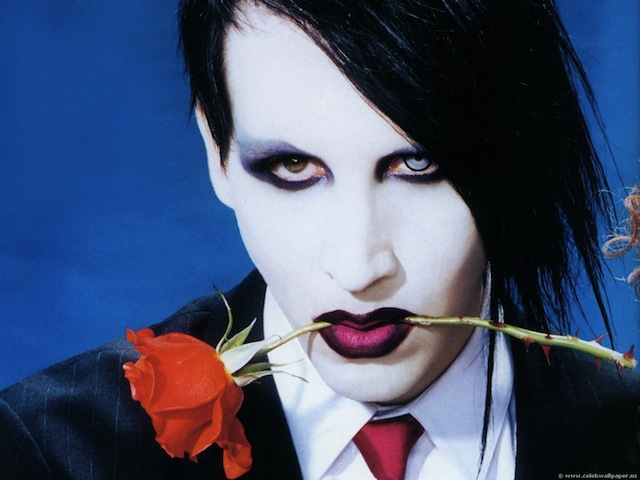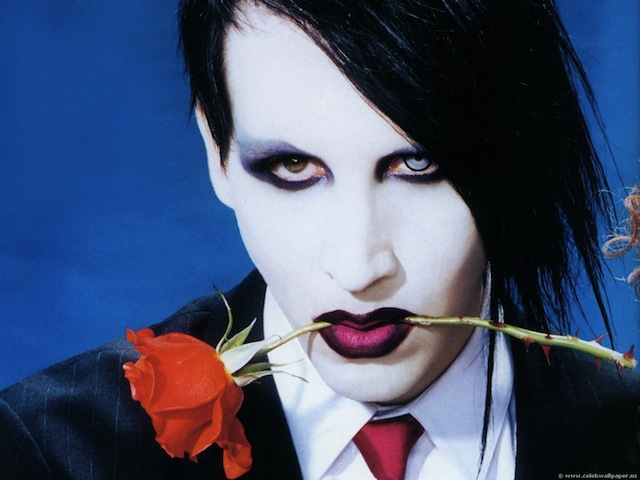 Alyssa Toomey of E!Online reports:
Marilyn Manson is currently on tour in support of his latest album The Pale Emperor and on Saturday, the 46-year-old rocker held a concert in Alberta, Canada. After the show, the musician reportedly hit up a local Denny's to grab a bite to eat…where he was allegedly punched in the face.
A spokesperson for the Lethbridge Regional Police tells E! News, "On April 5th around 2:45 a.m. Lethbridge Police responded to a report of an altercation at a Denny's restaurant along the 400 block of Mayor Magrath Drive South in Lethbridge, Alberta, Canada. Investigation determined that three people had been involved in a physical altercation and sustained minor injuries. No charges were laid and the file has been concluded."
Officials would not reveal the identity of those who were involved in the physical altercation, telling E! News, "As it is our policy not to identify victims (except in homicide/fatal collision files) or release the identity of an accused unless charges have been laid, we are not able to disclose further information with respect to the parties involved."
According to TMZ, sources say that Manson took part in the scuffle, which allegedly began after the musician made a rude remark directed at a fellow patron's girlfriend, causing the customer to punch him in the face.
However, Manson's manager tells TMZ that the "The Beautiful People" singer never made an inappropriate comment and happily obliged when two female diners asked him to take a picture, claiming the man came out of nowhere and socked him for no apparent reason.
TMZ further reports, per Manson's manager, that the recording artist is planning to press charges.
source: eonline.com