MANOWAR GUITARIST ARRESTED FOR POSSESSING CHILD PORNOGRAPHY REPORTEDLY HAD VIDEOS OF UNDER AGE GIRLS WITH ADULT MEN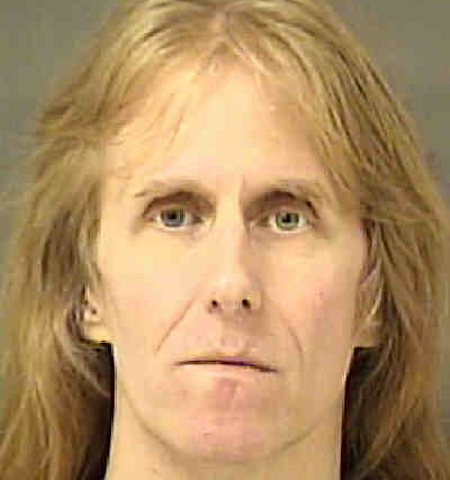 According to blabbermouth.net, more details have emerged in the arrest of Manowar guitarist Karl Logan on charges of possessing child pornography.
Logan, 53, was arrested on August 9th in Charlotte, North Carolina and charged with six counts of third-degree exploitation of a minor. According to arrest warrants, the offenses took place between June 18th and August 2nd.
The warrants say Logan was in possession of several videos which depicted girls between the ages of four and 12 years old engaged in a variety of sexual acts with unidentified men. Each video is described in graphic detail, including one scene where a girl age 10-12 "chokes and becomes visibly upset."
The arrest was made by the Mecklenburg County Sheriff's Office, and the Charlotte-Mecklenburg Police Department is the investigating agency.
A spokesperson for the Charlotte-Mecklenburg Police Department told Billboard that the arrest information likely came to light last week because of a reporter's inquiry into the case.
Under N.C. General Statute §14-190.17A, "a person commits the offense of third-degree sexual exploitation of a minor if, knowing the character or content of the material, he possesses material that contains a visual representation of a minor engaging in sexual activity."
Following his arrest, Logan was reportedly released on a $35,000 bond.
On Friday, MANOWAR issued a statement on Logan's status, saying: "With regard to Karl Logan's arrest and the charges against him: Due to the fact that Karl and his attorneys are dealing with these issues, he will not perform with MANOWAR. The new album and upcoming tour will not be affected."
Karl joined Manowar in 1994 as the replacement for David Shankle.
Manowar is in the middle of its "The Final Battle" farewell world tour, although it doesn't have any dates scheduled until February 2019.