LYNCH MOB DRUMMER SAYS THE BAND IS RE-RECORDING "WICKED SENSATION" TO CELEBRATE ITS 30TH ANNIVERSARY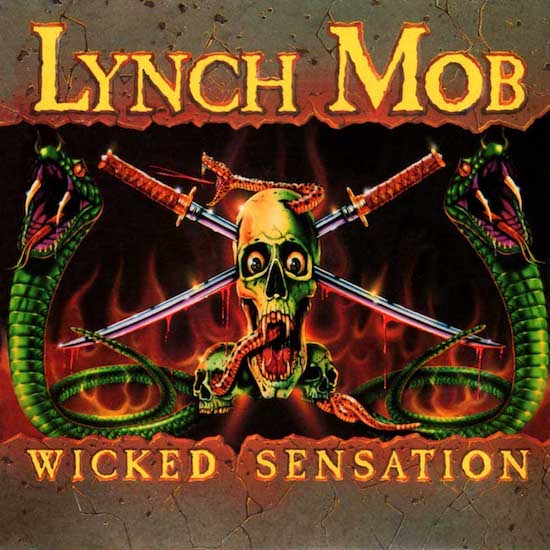 Lynch Mob — featuring guitarist George Lynch and lead vocalist Oni Logan — is in the process of re-recording its debut album, Wicked Sensation, for the its 30th anniversary.
The news of  was revealed by current Lynch Mob drummer, Brian Tichy. Speaking about how the coronavirus pandemic affected his touring activities, he told MA Entertainment Global (as per blabbermouth.net), "I've been playing this year with George Lynch and his Lynch Mob band. And we had tour dates being added pretty consistently. We just started up in February. It's like the 30th-anniversary tour of his first record, and [we're] playing the record in its entirety. So we made up new merch with that — t-shirts — and the show is based around the first record. And we're doing a re-record of the whole first record — sort of a revisioned, reimagined take on that first record, 'Wicked Sensation. Which we're doing now — now we're just moving faster on that.
Luckily, between myself, and George Lynch, and the Foreigner bass player Jeff Pilson, who was also in Dokken with George back in the day, we all live up here in the same town, and we all have our own home studios," he added. "Jeff's 10 minutes down the road from me, and George is another 10-15 minutes away. So between our three studios, there's about four projects between the two of them that I'm playing on. So we're doing that all now. Instead of it being stuff that would happen throughout the year, we're sticking it all in this chunk of time right now, and we'll make the most of it."
Wicked Sensation was originally released on October 29th, 1990 on Elektra Records. The album had two successful singles, with River Of Love climbing to the #19 spot on Billboard's Mainstream Rock chart as well as Wicked Sensation reaching #31 on that chart.
The 1990 recording line-up was:

Vocals: Oni Logan
Guitar: George Lynch
Bass: Anthony Esposito
Drums: "Wild" Mick Brown