DEF LEPPARD PUSH BACK RELEASE DATE FOR "LONDON TO VEGAS" TO MAY 29TH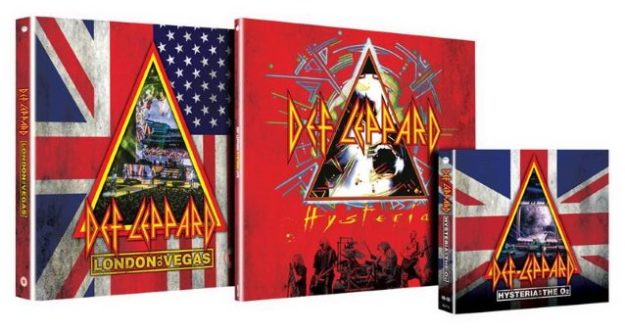 Eagle Rock Entertainment has pushed back the release date of Def Leppard's London To Vegas to May 29th from the previously announced April 24th.
Def Leppard write in a statement, "Due to the current situation regarding COVID-19, we have decided to postpone the release date of all the London To Vegas formats to May 29th. Stay safe, and keep on rockin'."
The London To Vegas limited-edition 2Blu-ray+4CD, 2DVD+4CD, DVD/Blu-ray+2CD and digital format release features two spectacular concert films: Hysteria At The O2 and Hits Vegas, Live At Planet Hollywood.
To read more details about this release, and to view the trailer, please click here.