LYNCH MOB ANNOUNCE WEST COAST TOUR DATES, BAND ADDS NEW VOCALIST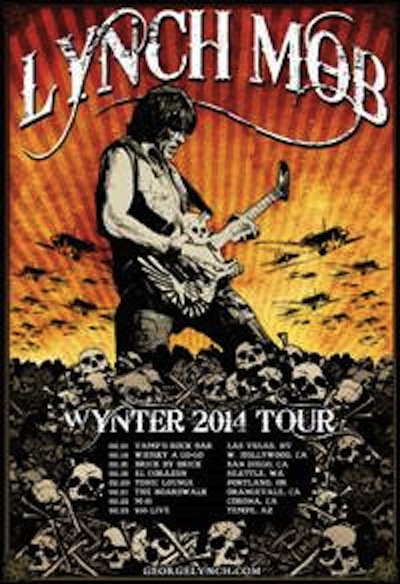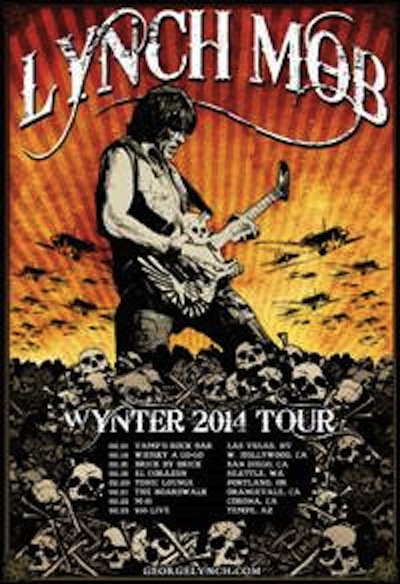 Lynch Mob will rock the west coast in February, delivering classic favorites and tracks from the latest record while introducing a new vocalist for the diversely-pedigreed band.
The current version of Lynch Mob is an unusual combination of rock backgrounds. Bassist Kevin Baldes is an original member of the Orange County alternative rock band Lit. Lit's platinum album A Place In The Sun spawned three top ten hits including My Own Worst Enemy. He's also played with Sugarcult, Mest and Good Man Down. Jimmy D'Anda is on drums, with L.A. based rock band BulletBoys and their hit Smooth Up In Ya he earned a Gold album and toured the world with rock's biggest acts.
Being introduced on this tour is new vocalist Thadeus Gonzalez. With Oakland-based Electric Sister, Gonzalez enjoyed critical acclaim from not only the release of The Lost Art Of Rock & Roll, but also supporting gigs with KISS/Motley Crue, Slash, Black Label Society, and Danko Jones. He's been called "a frontman to watch" and "a definitive rock 'n' roll voice".
For twelve years with Dokken, George Lynch was able to develop a groundbreaking brand of guitar virtuoso that would also earn a Grammy nomination. In the early 1990s Lynch launched his own project, Lynch Mob, which harnessed the talent of rock's best players and released several well-received records, from 1990s Wicked Sensation to the most recent Unplugged: Live From Sugarhill Studios. Songs like Wicked Sensation, River of Love and Tangled In The Web have solidified George Lynch's position on Guitar World's list of Greatest Guitarists Of All Time. Live, Lynch Mob is described as desert-infused blues-based rock with a penchant for extended improvising, harkening back to the glorious jam days of the late '60s and early '70s.
Lynch's current work also includes the film Shadow Nation, which explores a hybrid way of life, merging modern society with the ancient practices of people who have lived in harmony with the land for thousands of years — native American Indians. The film reveals its message through the journey of a group of renowned musical artists as they share their rock music on a road trip through Indian reservations of the southwest. He has also teamed with Arcane Inc. to create a new signature series of Mr. Scary guitar pickups.
Lynch Mob Wynter 2014 tour dates:
02/13 Vamp'd – Las Vegas, NV
02/14 Whisky A Go Go – Hollywood CA
02/15 Brick By Brick – San Diego CA
02/19 El Corazon – Seattle WA
02/20 Tonic Lounge – Portland OR
02/21 The Boardwalk – Orangevale CA
02/22 M15 Concert Bar – Corona CA
02/23 910 Live – Tempe AZ
source: sleazeroxx.com