LED ZEPPELIN GUITARIST JIMMY PAGE SPEAKS HIS MIND IN HIS LATEST INTERVIEW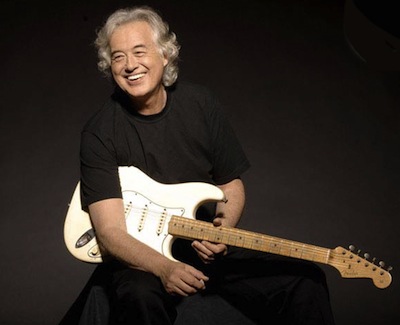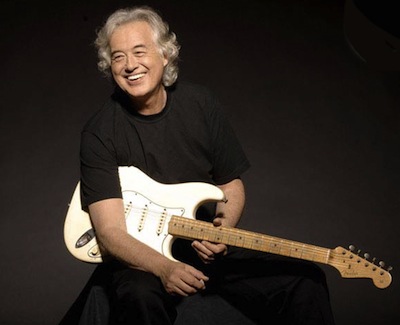 A grumpy Jimmy Page has taken aim at everyone from Ginger Baker to Robert Plant in a bad-tempered interview, reports Classic Rock.
The Led Zeppelin guitarist was speaking about the recent reissues when he snapped at questions about his former bandmate and Cream drummer Ginger Baker.
And he refused to answer questions about his work with David Coverdale, his supposed fascination with the occult and his alleged drug-fuelled past.
However, he spoke warmly about the genius of late Zeppelin drummer John Bonham and the impact Elvis Presley had on his life.
Page tells GQ he was disappointed by Ginger Baker's comments about Bonham in the documentary Beware Of Mr Baker.
He says, "That's an interesting film, because of the way the film starts. Doesn't it start with Ginger hitting the director with a cane? I was a bit disappointed by that. His criticism was that Bonham didn't swing. I was like, 'Oh, Ginger. That's the only thing that's undeniable about Bonham.' I thought that was stupid. That was a really silly thing of him to say."
Asked about Robert Plant's steadfast refusal to entertain a Zeppelin reunion, Page says, "Sometimes I raise my eyebrows at the things he says, but that's all I can say about it. I don't make a point to read what he says about Zeppelin. But people will read me things he has said, and I will usually say, 'Are you sure you're quoting him correctly?' It's always a little surprising. But I can't answer for him. I have a respect for the work of everyone in the band. I can't be dismissive of the work we did together. I sort of know what he's doing. But I don't fully understand it."
As for the questions about drugs, the occult, his insecurities and the Coverdale/Page album, Page says he may one day reveal all in an autobiography – but for now he refuses to be drawn on those issues.
On Bonham, Page says, "I was very keen on making the most of John Bonham's drum sound, because he was such a technician in terms of tuning his drums for projection. You don't want a microphone right in front of the drum kit. Sonically, distance makes depth. So employing that ambience was very important, because drums are acoustic instruments. The only time John Bonham ever got to be John Bonham was when he was in Led Zeppelin. You know, he plays on some Paul McCartney solo tracks. But you'd never know it was him, because of the way it was recorded. It's all closed down."
Explaining his need for privacy, Page says he was fascinated by Elvis but never felt the need to know anything about his private life. He says, "I don't know what other people need to know, really. I don't see the necessity of that, and I'm not going to start now. What's important about Elvis was that he changed absolutely everything for youth and that he came in right under the radar. But that's all I need to know about his life."
Page recently hinted at a solo tour that could take place next year and see him perform music from throughout his career. He also spoke of his admiration for young British two-piece Royal Blood.
additional source: classicrock.teamrock.com