KROKUS ANNOUNCES U.S. TOUR DATES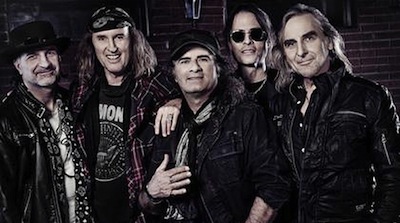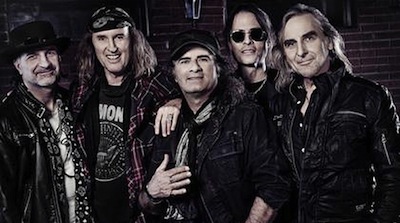 For forty years, Krokus has produced high-quality, honest-to-goodness, hand-made power rock playing over 2,000 shows across five continents. Now, for the first time in over two decades, the band returns to US shores.
On April 18th, the Swiss rockers board the MSC Divina for the Monsters Of Rock Cruise with a cast of seminal rock and metal acts, including Tesla, Europe, Night Ranger, Extreme, KIX, and Queensrÿche. Following the cruise, the tour continues through a series of US cities, leading to the legendary Whisky A Go Go in Los Angeles, CA on May 6th.
Tour dates:
April:
18-22 – Miami, FL – Monsters of Rock Cruise
24 – Houston, TX – Concert Pub North
25 – San Antonio, TX – 210 Kapone's
26 – Dallas, TX – Trees
28 – Tulsa, OK – The Vanguard
29 Kansas City, MO – The Scene
May:
1 – St. Charles, IL – Arcada Theatre
2 – Columbia, MD – M3 Festival, Merriweather Pavillion
4 – El Paso, TX – Speaking Rock Entertainment Center
5 – Las Vegas, NV – Count's Vamp'd
6 – Los Angeles, CA – Whisky A Go Go
Krokus' back catalog and album sales are like no other Swiss rock band. To date, the band has already sold over 14 million records, receiving gold and platinum discs in the US and Canada. The milestones in their rock career are dotted around the world from Australia and the US, to Mexico, Russia, Japan, and China.
Krokus latest release was Long Stick Goes Boom: Live From Da House Of Rust, a live recording of the group's sold-out hometown show at the House of Rust on August 30th, 2013, was released in North America via The End Records in 2014.
additional source: bravewords.com