KROKUS TO RELEASE "LONG STICK GOES BOOM-LIVE FROM DA HOUSE OF RUST" IN THE SPRING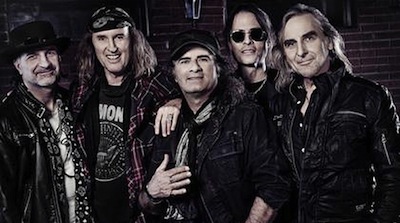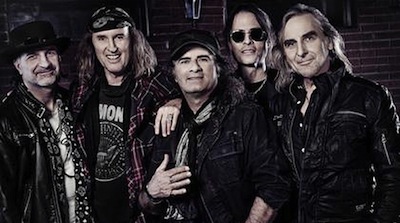 Krokus will release Long Stick Goes Boom-Live From Da House Of Rust, a new live album, on April 22nd in North America, May 21st in Switzerland and on May 24th in the rest of Europe.
"For those of you that could not make it to one of the shows last year, here is the next best thing: new Krokus live CD. U.S./Canadian residents can look forward to a bundle pre-order that also includes a one-of-a-kind t-shirt and a sticker," says the band.
Long Stick Goes Boom-Live From Da House Of Rust track listing:
1. Long Stick Goes Boom
2. Hallelujah Rock'n'Roll
3. Go Baby Go
4. American Woman
5. Tokyo Nights
6. Fire
7. Medley: Rock City / Better Than Sex / Dög Song
8. Screaming In The Night
9. Hellraiser
10. Bedside Radio
11. Easy Rocker
12. Heatstrokes
13. Live For The Action
14. Hoodoo Woman