KISS WINS THE PUBLIC POLL FOR INDUCTION INTO THE ROCK N' ROLL HALL OF FAME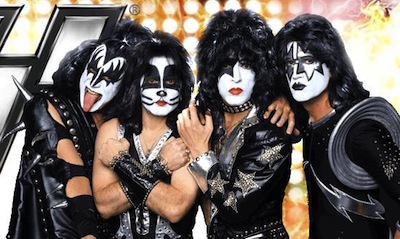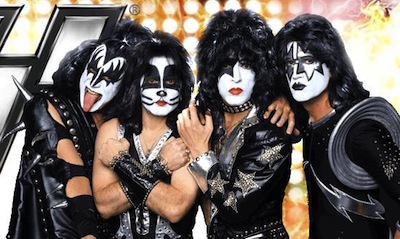 KISS have won the public poll for induction into the Rock And Roll Hall Of Fame next year.
Over 1,390,000 people voted over 16 nominees and Kiss drew 17.22% of those, a total of 239,417 people. Nirvana came second with 15.69% followed by Deep Purple (11.93%), Yes (10.88%), Hall And Oates (8.1%) and Peter Gabriel (7.97%).
But it doesn't mean Paul Stanley and Gene Simmons will be inducted – the fan choice only counts as one vote, with around 600 others to be placed by musicians, businessmen and commentators.
If they do make the grade, Simmons recently insisted founding members Ace Frehley and Pete Criss wouldn't be invited to the ceremony in New York in April. He compared them to "cancer" and added, "How many chances in life to do you get? Those guys had three chances to be in the band. Three times they fucked it up."
But Frehley later said, "There's no way Gene can put a lid on it. I mean, what's he gonna do?"
Meanwhile, guitarist Frehley's New York home was seriously damaged in a fire over the weekend. No one was injured in the accident. Frehley is thought not to live in the building, which is instead inhabited by a caretaker, and was recently the subject of foreclosure action as a result of unpaid mortgage arrears.
Rock And Roll Hall Of Fame public poll
1. Kiss: 17.22% / 239,417
2. Nirvana: 15.69% / 218,155
3. Deep Purple: 11.93% / 165,828
4. Yes: 10.88% / 151,238
5. Hall and Oates: 8.1% / 112,673
6. Peter Gabriel: 7.97% / 110,839
7. Linda Ronstadt: 6.13% / 85,252
8. Cat Stevens: 5.37% / 74,638
9. The Zombies: 3.94% / 54,764
10. NWA: 2.95% / 40,985
11. The Replacements: 2.26% / 31,490
12. LL Cool J: 1.92% / 26,740
13. Paul Butterfield Blues Band: 1.76% / 24,481
14. Chic: 1.32% / 18,395
15. Link Wray: 1.32% / 18,337
16. The Meters: 1.24% / 17,272
source: classicrockmagazine.com