KISS' PAUL STANLEY SAYS, "IF BANDS ARE MAKING YOU FEEL THAT THEY'RE DOING YOU A FAVOR, THEN YOU NEED TO ABANDON THEM"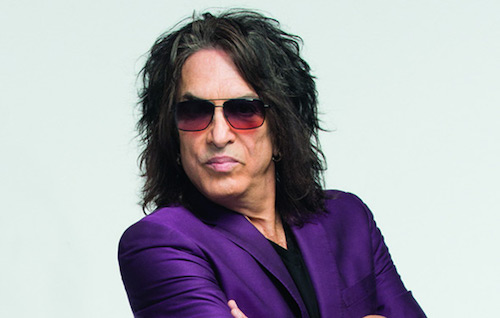 KISS frontman Paul Stanley was recently interviewed by Roo & Ditts of Australia's Triple M Adelaide radio station. Highlights appear below (as transcribed by Blabbermouth.net).
When asked if he is sad to see KISS retiring, Stanley said, "When people use terms like 'bittersweet,' I have to say it's only sweet. What we've accomplished and what we've done in terms of shows and what we've done in terms of music, and even serving as a wake-up call to the general public of what not to accept less than…"
"If bands are making you feel that they're doing you a favor, then you need to abandon them, because you're paying hard-earned money," he continued. "And all we ever wanted to be was the band we never saw, so that was the premise that started things 45 years ago. But in the meantime, I think we've created a relationship with our audience that is second to none."
"On this tour, we're so fortunate, because many times when things in life go away, we find ourselves going, 'Gee, I wish I would have known. I would have done something different,'" he added. "Here's a chance for us all to celebrate together what we've created and really to run a victory lap and re-enforce what we've done. And our evening with an audience this time around is really filled with incredible memories. And for our longtime fans, it's great for them to see a show and a stage production that really ups what we've done to a completely different level. We wanted to make sure that on this last go-round we did something that no one has done. And that's exactly what we're doing…"
…On this tour, we're playing over 20 [tracks]. We're probably playing somewhere around 22, 23 songs, and the show runs two-plus hours. And, again, the production that we're doing, the technical end of what we're doing is light-years ahead of anything else that's out there.
Mind you, it's always important to remember that any band nowadays can buy lasers, they can buy smoke machines — all you need is money — but you can never be KISS. You can do a KISS-type show, but it'll never be as good."
Billboard reported earlier this week that the first North American leg of KISS's End Of The Road tour grossed $58.7 million and sold 518,395 tickets.
The rest of 2019 will see KISS playing 26 dates in Europe, an additional 26 in North America, and eight final shows in Australia and New Zealand.