KISS' GENE SIMMONS MAKES A SNARKY COMMENT ONSTAGE ABOUT BANDMATE PAUL STANLEY'S SINGING VOICE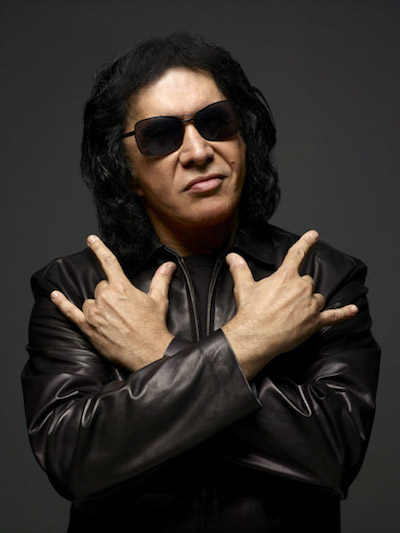 KISS bassist/singer Gene Simmons, who is currently in Australia on a solo tour, apparently took a swipe at his bandmate Paul Stanley while onstage.
Video posted to YouTube by fans who attended one of Simmons' recent solo concerts, which featured Ace Frehley, shows the bassist calling "Bulls**t" on his fellow KISS co-founder before bringing some VIP fans on stage to sing Rock and Roll All Nite.
"We need some help though; we can't sing the song by ourselves," Simmons told the audience, before adding sarcastically. "'Cause I'm 69 and I've lost my voice."
What's more, this wasn't even the only time on this tour that Simmons called out Stanley — who, by the way, had surgery in 2011 to help fix "recurring vocal cord issues."
"I'll sing everything," Simmons said in another video. "Because my voice always works. I don't lose my voice. I don't lose my voice…Paul Stanley."
After a long pause, and some surprised oohs from the crowd, he added, "No, I love him."
Simmons' apparent amusement with Stanley's vocal cords comes off as more than a bit caustic.
Hear Eddie's thoughts below, as well.
[Dana's note: Thank you, to Robert Davenport, for alerting me to this news].
additional source: iheart.com