KING DIAMOND INVITES FANS TO BE A PART OF HISTORY FOR THE FILMING OF THE BAND'S FIRST LIVE DVD/BLU-RAY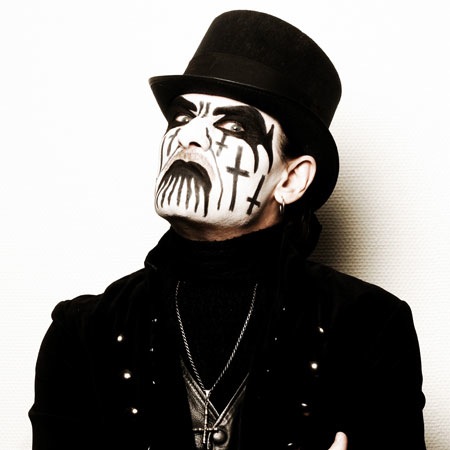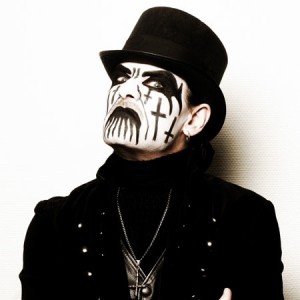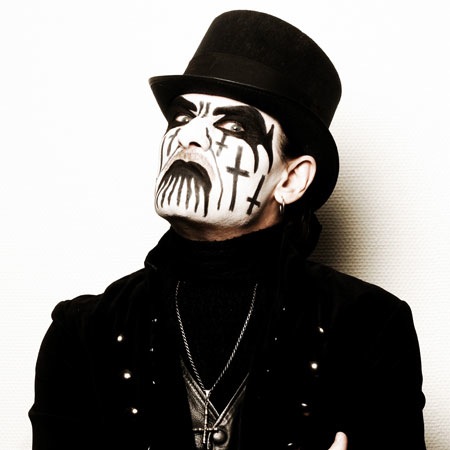 King Diamond invites fans to be a part of heavy metal history for the filming of the band's first ever live DVD/Blu-Ray.
Fans in Philadelphia and Detroit will bear witness to Abigail in Concert 2015 on November 25th and 28th, respectively. Those two shows will be filmed by acclaimed director Denise Korycki with an array of approximately 18 cameras, including GoPros positioned all over the stage. This will be the best looking and sounding live video, ever, from King Diamond, and the band needs each and every diehard fan in those cities to be a part of the experience! Tickets are available for Philadelphia at The Fillmore here and Detroit, also at The Fillmore, here.
The feature length live video will also include clips from various shows throughout the tour. Tickets are still available for many of the remaining shows, which are linked below. Two of the three New York shows for this week are SOLD OUT! Click on the highlighted cities to purchase tickets.
King Diamond Abigail in Concert 2015 With special guests Exodus:
Nov. 19 – New York, NY – PlayStation Theater
Nov. 20 – New York, NY – PlayStation Theater – SOLD OUT
Nov. 21 – New York, NY – PlayStation Theater – SOLD OUT
Nov. 23 – Pittsburgh, PA – Stage AE (Electric Citizen supporting)
Nov. 24 – Boston, MA – Orpheum
Nov. 25 – Philadelphia, PA – The Fillmore (DVD Filming Show!)
Nov. 27 – Chicago, IL – Aragon Ballroom
Nov. 28 – Detroit, MI – The Fillmore (DVD Filming Show!)
Nov. 30 – Minneapolis, MN – Myth
Dec. 2 – Tulsa, OK – Brady Theater (Club Brady)
Dec. 4 – Houston, TX – House of Blues
Dec. 5 – Dallas, TX – House of Blues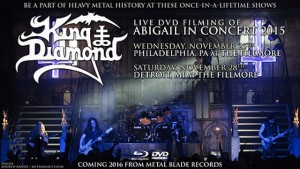 Photo credit: of Andrew Bansal/MetalAssault.com