KIDNAPPING SUSPECT ARRESTED AT IRON MAIDEN SHOW IN TEXAS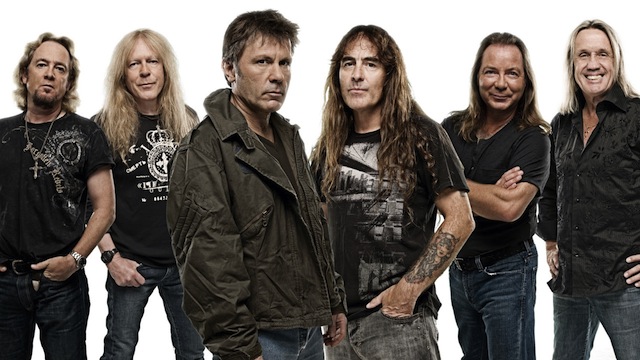 The New York Post reports:
Deputies in Texas arrested a kidnapping suspect in the middle of an Iron Maiden concert.
Derrick Roseland, who was sought on aggravated kidnapping charges in Austin, was arrested at the AT&T Center in San Antonio on Saturday by deputies from the Bexar County Sheriff's Office after one of his fellow concert-goers posted about the show.
"It was suspected Roseland would be at a concert here in Bexar County after a friend of Roseland's posted a picture of concert tickets on social media," the department said in a Facebook post late Sunday.
Detectives from the Austin Police Department spotted the original post for Iron Maiden's The Book of Souls tour — which included an exact seat location for Saturday's show – and coordinated with the sheriff's office to let them know that Roseland was expected to be at the concert.
Deputies later went to the seats that were cited on Facebook and arrested Roseland without incident, according to the sheriff's office.
Details regarding Roseland's charges of aggravated kidnapping are unclear. A message seeking comment from the Bexar County Sheriff's Office was not immediately returned to the New York Post.