JUDAS PRIEST DISCUSS "REDEEMER OF SOULS"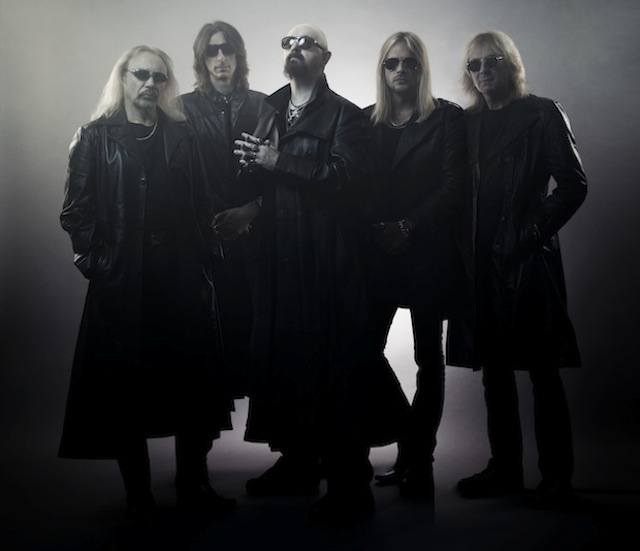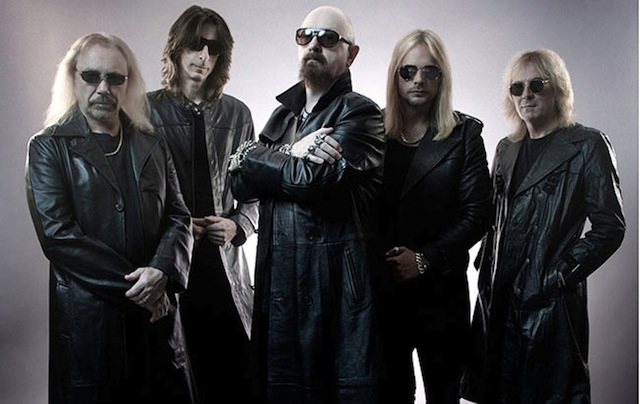 Gary Graff of Billboard reports:
Rob Halford and his bandmates wanted to "reinvestigate the roots of (Judas) Priest" for Redeemer of Souls, the band's 17th studio album and first set of new material since the concept album Nostradamus in 2008, released today (July 8). Watch a special behind-the-scenes video of the making of Redeemer of Souls, premiering exclusively on Billboard.com, below.
Halford tells Billboard that exploration started during Priest's 2011-12 Epitaph World Tour, the group's first outing with guitarist Richie Faulkner in place of co-founder K.K. Downing. "We played a little bit of everything from our recordings over the past decades, and I think that spirit seeped back into our musical consciousness somehow," the frontman explains. "So when we got together to start writing the music for Redeemer of Souls, particularly from (guitarist) Glenn (Tipton) and my perspective, we were carrying a lot of eternal stuff from the beginning of the band. I think the general consensus is that most of this music is very classic Priest; there are textures and atmospheres and things from the 70s and 80s, maybe even the 90s to this music."
…Halford says he and Tipton were slightly apprehensive about writing without Downing for the first time in the group's history, but he says working with Faulkner — who joined Priest in 2011 — proved a seamless transition. "Richie's contribution can't be overstated," Halford notes. "It really wasn't that different — two guitar players and a singer as a writing team, so the format was very, very much the same as it's always been. When you bring in a guitar player who's also a very proficient writer and has great skill as a lead guitar player and a tremendous dynamic on stage, that's got to have some kind of effect on you. I was watching a really cool clip of (Queen's) Brian May and Roger (Taylor) sitting next to Adam (Lambert), and both Brian and Roger said that (Lambert) just kind of kicked them in the ass, brought another level of intensity and energy to the band. And I feel very, very strongly that's what Richie did for us as well."
Read more at Billboard.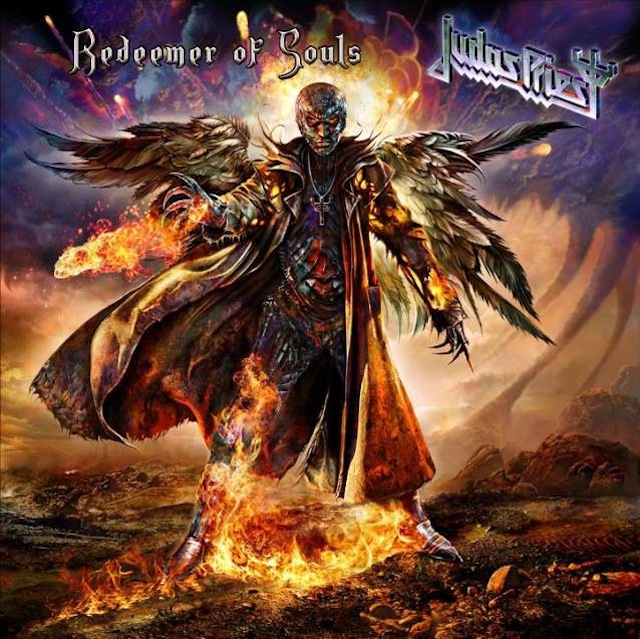 source: billboard.com