JOSH TODD & THE CONFLICT PREMIERE A "F–CKED UP" NEW VIDEO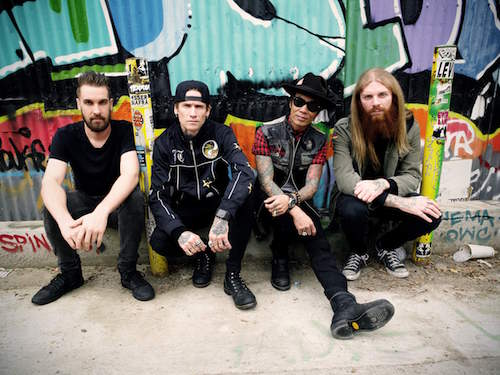 Josh Todd & The Conflict unveil the powerful, new music video for the hard-driving new track, "F–ked Up," which comes off their debut album, Year of the Tiger, out September 15th on Century Media Records. The clip, directed by the renowned Chris Cuffaro (Pearl Jam, George Michael), is the second of three videos shot as a mini-concert this past May in the band's hometown of Los Angeles.
Todd states, "Literally everything in my life was in disarray when I set down to write lyrics to this song. There were so many f–ked up individuals I was having to deal with. All the circumstances were pushing me to get to another level. I love F–ked Up because it's aggressive, honest and feels like it's coming off the rails at points. My favorite part is the bass vocal breakdown, as Greg has such a wicked tone and he is grinding it in there. It's easily one of my favorite tracks on the new album." Watch the clip, below.
Year of the Tiger was co-produced by guitarist Stevie Dacanay (Buckcherry) and Stone Temple Pilots drummer Eric Kretz. The aforementioned new disc is also now available for pre-order (see below) and anyone pre-ordering Year of the Tiger will also automatically receive the instant-grat track of the title song.
Year of the Tiger Pre-Order Links:
Amazon
Apple Music
iTunes
Google Play
For more information about Josh Todd & The Conflict, please visit facebook.com/joshtoddandtheconflict.