JOEL HOEKSTRA'S 13 PREMIERES FULL ALBUM, DYING TO LIVE, TODAY, OCTOBER 12TH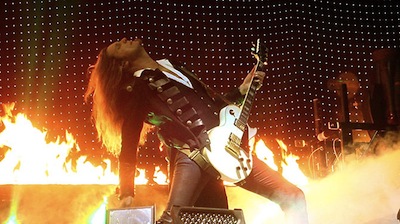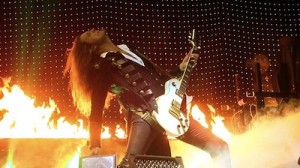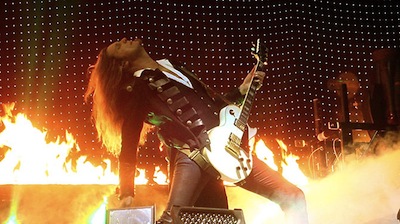 This Monday, October 12th – The world will hear what critics are calling "The Best Melodic Hard Rock Album Of The year!" Joel Hoekstra's 13, Dying To Live, has come out of nowhere and is ready to take its place in the vanguard of the international melodic hard rock music scene. This All-Star band is fueled by the ferocious vocals of both Jeff Scott Soto and Russell Allen, and driven by the onslaught of lead guitarist Joel Hoekstra, the pounding rhythm of Tony Franklin (Bass), Vinny Appice (Drums) and Derek Sherinian (Keyboard). Stream the entire album, here.
"Over the last 7-8 years while playing with Night Ranger, Rock of Ages, Trans-Siberian Orchestra and now Whitesnake, I've had many requests from fans for a solo project of sorts," explains Hoekstra. "Here it is! Recording it was a labor of love for me, as I did all of the writing, arranging, producing, etc. I'm honored to have some of the finest musicians in rock today bring these songs to life for me. Maybe I'm not a familiar "name" for many of you, but if you're a fan of melodic, hard-rock that's Dio-ish at its heaviest and Foreigner-ish at its lightest, I really think you'll like this. Huge thanks go to Serafino Perugino and everyone at Frontiers for this opportunity and also for the generous move of sharing this entire album with you in advance! Have a listen!"
Pre-orders are now available on Amazon (CD & MP3) and iTunes (MP3). All MP3 pre-orders include instant downloads of Scream and Until I Left You (featuring Jeff Scott Soto) plus Long For The Days and Anymore (featuring Russell Allen).
Pre-order Dying To Live at iTunes and Amazon.
To listen to other songs from this release posted on the site, please click on ther highlighted song titles:
Long For Days
Until I Left You
Anymore
Joel Hoekstra is a guitarist in the legendary Whitesnake and is also well known for his work with Trans Siberian Orchestra, Night Ranger and the hit show Rock of Ages.