WHITESNAKE'S GUITARIST JOEL HOEKSTRA TO RELEASE "DYING TO LIVE" IN OCTOBER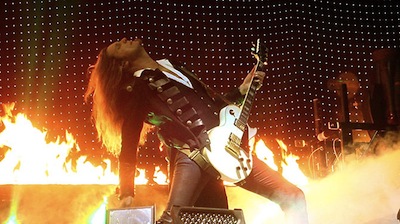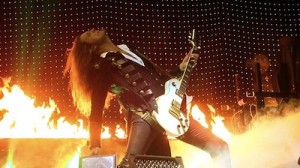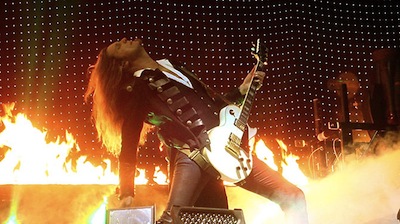 Joel Hoekstra announces the release of his new melodic hard rock studio album Dying To Live from his electrifying new side project, Joel Hoekstra's 13. Hoekstra is best known to millions of rock fans as the currrent guitarist for Whitesnake, and also known for his work with Night Ranger, Trans Siberian Orchestra and the show Rock of Ages.
Dying To Live features an all-star cast of rockers including Jeff Scott Soto (vocals), Russell Allen (vocals), Tony Franklin (bass), Vinny Appice (drums), and Derek Sherinian (keyboards), and and will be available via Frontiers Music SRL on Friday, October 16th.
Hoekstra took charge of the creative process by handling the production, song writing and arranging (music and lyrics). The end result could best be described as hard, melodic, classic rock that is Dio'ish at its heaviest and Foreigner'ish at its lightest.
"Years ago, I released three solo albums that were mainly instrumental guitar music. I wanted to put something out that showcased my production, writing and playing in the genre that I'm known for, which is melodic, hard rock, explains Hoekstra. That's when I decided to start what I consider to be my rock side project, Joel Hoekstra's 13." Dying To Live focuses on struggles, potential pitfalls and the art of overcoming obstacles in life to finally arrive where we are meant to be.
Dying To Live was conceived before Hoekstra joined Whitesnake. David Coverdale gave the album his full blessing. "David wants his players to spread their wings and fly and of course be ready to rock when Whitesnake needs them, which obviously won't be an issue."
Excited how the new album turned out, Hoekstra is looking forward to the overall reaction from fans and media. "I hope everyone will give it a listen. I feel it showcases my production, writing and playing in essentially the same genre – The line-up of musicians is stellar! I want to thank everyone for any support in advance. Life is good!"
Watch an electronic press kit below.
Dying To Live track listing:
1. Say Goodbye To The Sun
2. Anymore
3. Until I Left You
4. Long For The Days
5. Scream
6. Never Say Never
7. Changes
8. The Only Way To Go
9. Dying To Live
10. Start Again
11. What We Believe
12. Kill or Be Killed (Bonus Track digital download)
The Musicians:
Joel Hoekstra (Whitesnake) – Guitars, Backing Vocals
Jeff Scott Soto (Journey, Yngwie Malmsteen) – Lead Vocals, Backing Vocals
Russell Allen (Adrenaline Mob, Symphony X) – Lead Vocals, Backing Vocals
Vinny Appice (Black Sabbath, Dio) – Drums
Tony Franklin (The Firm, Blue Murder) – Bass
Special Guest Musicians:
Derek Sherinian (Dream Theater, Black Country Communion) – Keyboards
Chloe Lowery (Trans Siberian Orchestra) – Vocals
Toby Hitchcock (Pride of Lions) – Additional Backing Vocals
Charlie Zeleny (Joe Lynn Turner) – Percussion
Dave Eggar (Amy Lee, Coldplay) – Cello
For more information on Joel Hoekstra, Joel Hoeksta's 13 and Whitesnake, please visit joelhoekstra.com, facebook.com/JoelHoekstra13 and name.