JIMMY PAGE EXPLAINS WHY HE THINKS LED ZEPPELIN WAS BEST BAND…EVER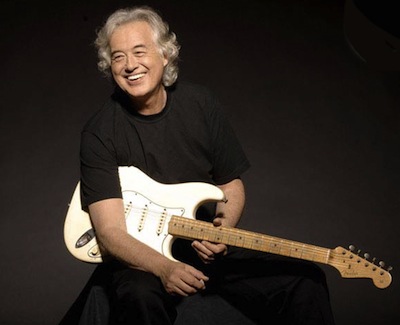 Jimmy Page was interviewed for a cover story for the latest issue of Uncut,  a segment of the discussion appear below courtesy of blabbermouth.net.
Speaking to writer Michael Bonner about why he feels no other bands could come close to Led Zeppelin, Page said: "It's really hard to say something like that and not sound conceited, but over the years, a lot of other musicians have told me they thought we were the best. I'm not talking about record sales or concert attendance, although I think we can hold our own with anyone. What I mean is: when you talk about a band as a collaborative musical unit, we were the best. I am not talking about one or two genius songwriters, and everyone else tagging along. I am talking about a collection of musicians who are each at the top of their craft in their own right. In Led Zeppelin we were exactly that."
Elaborating on why he previously told interviewer Charlie Rose in 2012 that Led Zeppelin was the best band in the world while Robert Plant objected, Page said, "If you are a young musician and you want to hear how a band works well together, then we're a pretty good blueprint. John [Paul Jones] and me. Robert and me. John Paul Jones and John Bonham. Every combination of the quartet could bring something special. Robert probably said, 'Oh, well, there were a lot of great bands,' to that interviewer because that is the gentlemanly reply. And I agree with him: there's a lot of absolutely fantastic music out there made by lots of different artists. But when you are talking about rock 'n' roll alchemy, I had to say what I thought. We were the best."
To order the latest issue of Uncut online and have it sent to your home, click here.
In other Page news, Jimmy Page: The Anthology is now available to pre-order from JimmyPageAnthology.com. Read more about this publication, here.