JACK RUSSELL'S GREAT WHITE STREAMS "LOVE DON'T LIVE HERE"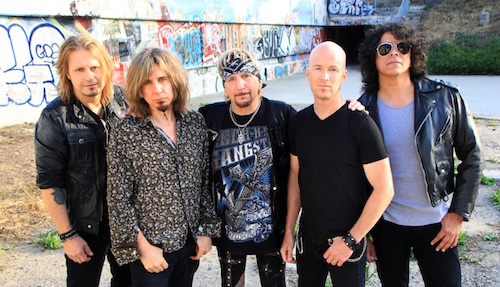 Jack Russell's Great White is streaming a new song titled, Love Don't Live Here, from their forthcoming album, He Saw it Comin', due January 27th, 2017. Listen to it below.
The band has released two other songs, from this release, for streaming. Click on the highlighted link to preview the songs.
She Moves Me and Blame It On The Night.
He Saw it Comin' Track Listing:
1. Sign Of The Times
2. She Moves Me
3. Crazy
4. Love Don't Live Here
5. My Addiction
6. Anything For You
7. He Saw It Comin'
8. Don't Let Me Go
9. Spy Vs Spy
10. Blame It On The Night
11. Godspeed
Jack Russell's Great White Lineup:
Jack Russell (Vocals)
Tony Montana (Guitar, Keyboards)
Robby Lochner (Guitar)
Dan McNay (Bass)
Dicki Fliszar (Drums)