IRON MAIDEN RELEASE A VIDEO FOR "SPEED OF LIGHT" FROM "BOOK OF SOULS," WATCH IT HERE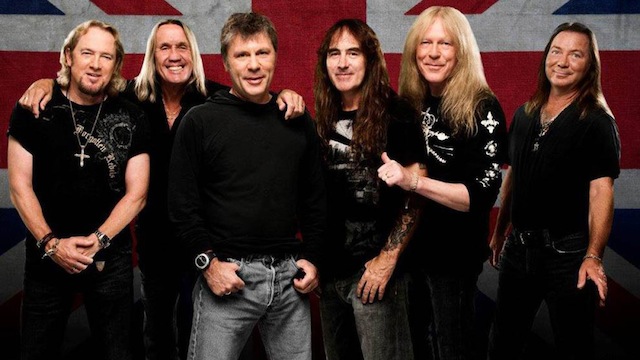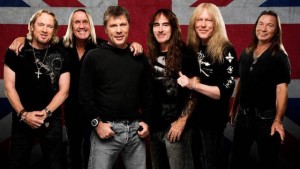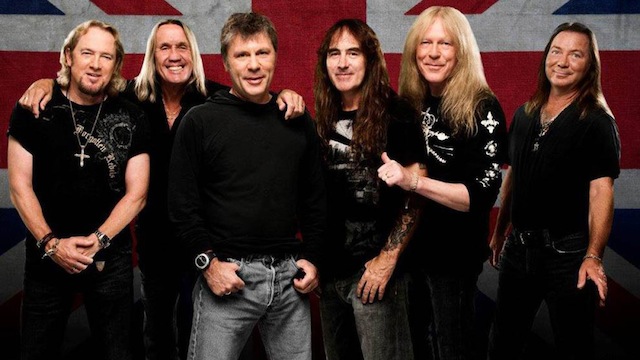 Iron Maiden have released a video for the song Speed Of Light from their forthcoming double-length album, The Book Of Souls, out September 4th.
The video is a "homage" to four decades of video gaming juxta-posed alongside Iron Maiden's 40 years of incredible visual canon centering on their talisman, Eddie as he travels through space & time to complete his Herculean task. Watch it below.
Dickinson says, "We recorded it at Guillame Tell Studios in Paris, where we'd done the Brave New World album in 2000, so the studio holds special memories for all of us. We were delighted to discover the same magical vibe is still alive and very much kicking there. By the time we'd finished we all agreed that each track was such an integral part of the whole body of work that if it needed to be a double album, then double it was going to be."
Bassist Steve Harris adds, "We approached this album in a different way to how we've recorded previously. A lot of the songs were actually written while we were there in the studio. We rehearsed and recorded them straight away while they were still fresh – and I think that immediacy really shows. They have almost a live feel to them, I think. I'm very proud of The Book Of Souls. We all are, and we can't wait for our fans to hear it when we take it out on the road next year."
The album will be available in standard 2CD, deluxe hardbound 2CD, heavyweight triple-vinyl, standard and hi-res audio. Tour details will be confirmed in due course. Harris hits the road with solo band British Lion in July.
The Book Of Souls tracklist:
Disc 1:
If Eternity Should Fail (Dickinson) 8:28
Speed Of Light (Smith/ Dickinson) 5:01
The Great Unknown (Smith/ Harris) 6:37
The Red And The Black (Harris) 13:33
When The River Runs Deep (Smith/ Harris) 5:52
The Book Of Souls (Gers/ Harris) 10:27
Disc 2:
Death Or Glory (Smith/ Dickinson) 5:13
Shadows Of The Valley (Gers/ Harris) 7:32
Tears Of A Clown (Smith/ Harris) 4:59
The Man Of Sorrows (Murray/ Harris) 6:28
Empire Of The Clouds (Dickinson) 18:01